Crosby cleared for practice, will travel with team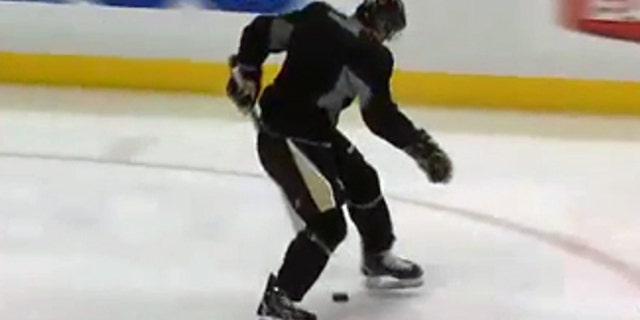 Sidney Crosby was cleared Wednesday by doctors to practice with his teammates and will join the Pittsburgh Penguins for their trip to Florida, according to reports.
Crosby has not received clearance to play, but it's a sign he could be close to being fully recovered from his concussion symptoms. The Penguins will visit the Tampa Bay Lightning on Thursday and the Panthers on Saturday.
Crosby hasn't played since Jan. 5 due to a concussion, but has been working out on his own, and has been skating since March 14. He's been increasing his workouts to the point where he was able to stay on the ice for 45 minutes Sunday.
The Penguins are 19-12-5 since losing Crosby and have found a way to stay within striking distance of the top spot in the Eastern Conference without both Crosby and Evgeni Malkin, who is out for the season with a knee injury. The Penguins are just four points behind the East-leading Philadelphia Flyers.
Despite missing nearly half the season, Crosby is 20th in the NHL in scoring with 66 points in 41 games.
During his solo practices, Crosby has been putting on a show, be it with stickhandling or water-bottle popping backhanders.