Cristiano Ronaldo, Jose Mourinho caught up in Spain tax scandal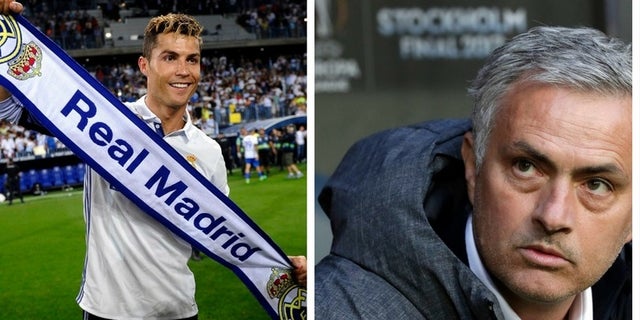 NEWYou can now listen to Fox News articles!
Soccer star Cristiano Ronaldo has been summoned to appear before a Spanish judge in July for tax fraud in Spain, and soccer coach Jose Mourinho may be next.
Ronaldo, a Portuguese soccer player on Spain's Real Madrid team, was told on Tuesday that he must appear in court on July 31, ESPN reported. Mourinho was accused by a state prosecutor of defrauding Spain's Tax Office of $3.7 million.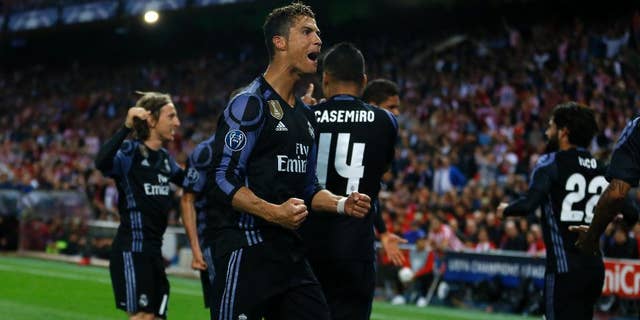 Ronaldo, 32, has been playing for Real Madrid since 2009 while Mourinho, 54, was a coach for Real Madrid from 2010-13. He is now the coach of the British club Manchester United.
FOREST FIRE KILLS 62 IN PORTUGAL; SEARCH ON FOR MORE BODIES
The cases regard the profits Ronaldo and Mourinho made from image rights, not their salaries from their clubs. Real Madrid and Manchester United are not directly involved.
Both Ronaldo and Mourinho are represented by Portuguese agent Jorge Mendes, whose clients also include Radamel Falcao and Fabio Coentrao, who have also been accused of tax fraud in Spain.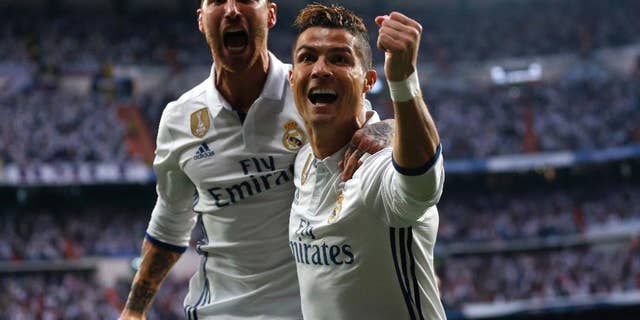 Last week, Ronaldo was accused by a state prosecutor of four counts of tax fraud totaling $16.5 million. The star is now under official investigation and will have to appear in the Pozuelo de Alarcon court No. 1 on July 31.
The summoning of Ronaldo coincided with the same Madrid-based prosecutor's office accusing Mourinho of two counts of tax fraud.
The prosecutor said last Tuesday that there was evidence that Ronaldo used a shell company in the Virgin Islands to hide the money he had made from image rights. Ronaldo has denied any wrongdoing.
Ronaldo reportedly has considered moving out of the country and playing somewhere else due to accusations against him.
Mourinho allegedly committed tax fraud in 2011 and 2012, according to Madrid's provincial state prosecutor's office.
SPAIN: 5 MIGRANTS FOUND DEAD IN DRIFTING BOAT, 92 MORE SAVED
The prosecutor based the accusations on information provided by Spain's Tax Office, which appear to show that Mourinho used shell companies in the Virgin Islands and Ireland to "hide profits made from image rights."
It will now be up to a judge to decide whether to take Mourinho to court.
Ronaldo and Mourinho are not the first soccer celebrities to be accused of tax fraud. Last year, Argentinian soccer star Lionel Messi and his father, Jorge Horacio Messi, were found guilty on three counts of defrauding tax authorities of $4.6 million from income made from image rights. The two were given 21-month jail sentences but neither is expected to serve prison time since it was their first offense and the sentence was under two years.
The Associated Press contributed to this report.