Cris 'Cyborg' campaigning for UFC fight in Brazil in May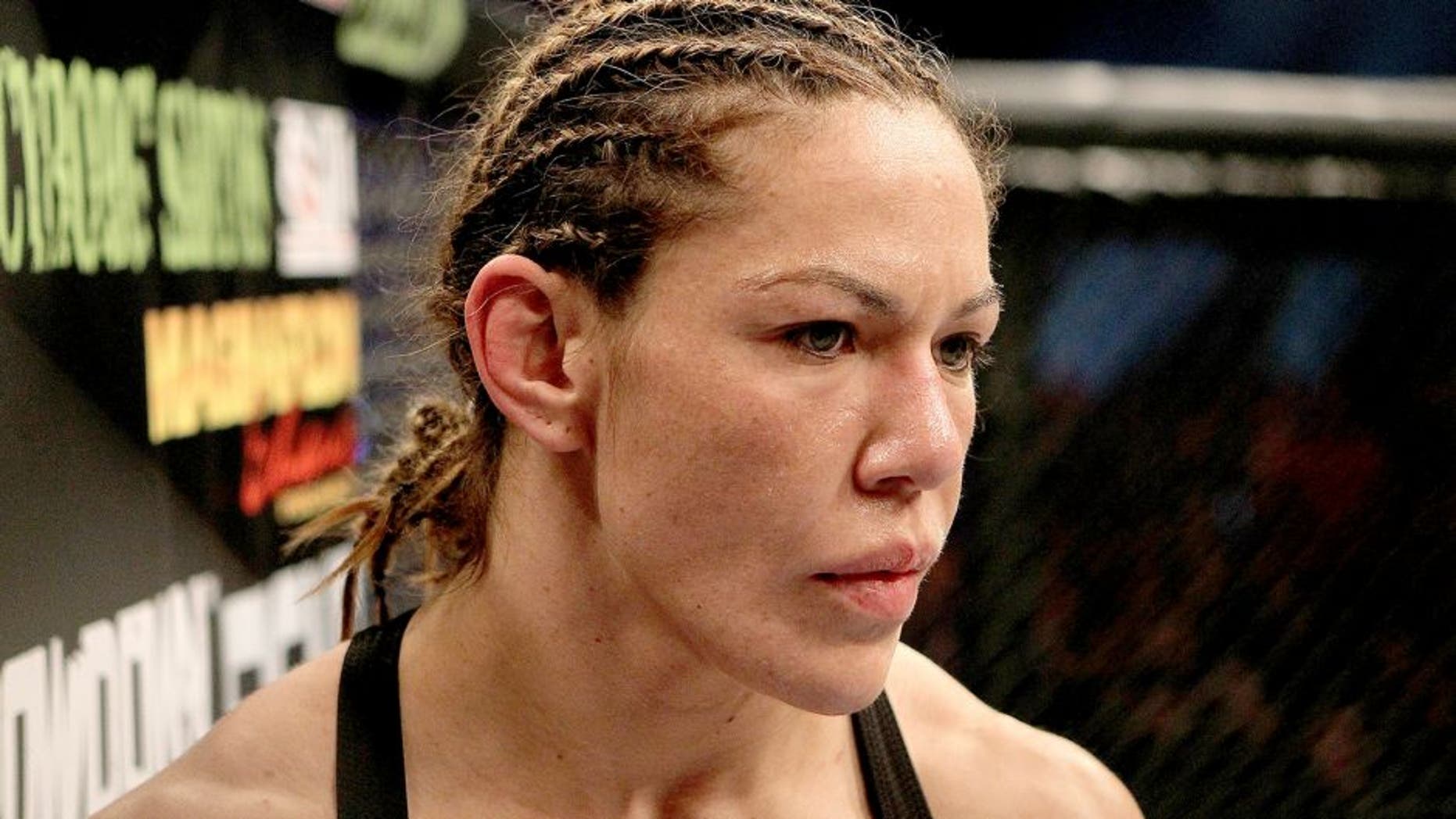 Cris "Cyborg" Justino might be the best women's mixed martial artist on the planet but because the UFC doesn't currently promote her 145-pound weight division, she hasn't yet competed inside the Octagon.
"Cyborg" hopes to change all that with an appearance at the Fight Night card taking place in Brazil this May, which is rumored to be upgraded to UFC 198.
"It has been almost 10 years since I last fought in my home country of Brazil. I am very lucky that over the last decade my Brazilian Fans have continued to support me and my career as I chased my dreams as a world champion, while living and competing in America," Justino wrote recently on her website.
"This May the UFC will be promoting an event in my hometown of Curitiba, Brazil, a city very rich in fight history. It would be an honor to return back to the city I was born in, and to step inside of the Octagon with an opportunity to prove myself as one of the best female fighters in the sport."
As of now, the UFC has only scheduled the card in Brazil as a 'Fight Night' event with Ronaldo "Jacare" Souza facing Vitor Belfort in the main event with Demian Maia vs. Matt Brown in the co-main event.
There have been numerous rumors that the UFC may shift course and actually turn the show into a pay-per-view with heavyweight champion Fabricio Werdum defending his title against Stipe Miocic in a new main event.
Whether that happens or not, "Cyborg" is asking for the UFC to include her on the show so she could fight in her home country in May.
"I know that the UFC does not have my division, which is why I am asking my fans to help make this fight!" Justino said.
"As many of you know I am already a Zuffa contracted athlete despite fighting for Invicta (Fighting Championships)."
"Cyborg" is currently the 145-pound champion for Invicta FC, but her contract is actually with Zuffa, which is the parent company of the UFC. It's been rumored for several years that the UFC wanted to bring "Cyborg" over to eventually face Ronda Rousey.
That plan fell apart after Rousey was toppled by Holly Holm at UFC 193 this past November.
Regardless of the weight division, "Cyborg" just wants her chance to fight at home and she'd even be willing to make it a title fight if the UFC wanted to cross promote with Invicta FC for the show.
"Shannon (Knapp, Invicta FC owner) and Zuffa have a great relationship as you have seen with the sharing of fighters. If Invicta and the UFC could come to an agreement to let me defend my 145-pound belt in Curitiba it would be an honor," "Cyborg" told FOX Sports in an exclusive interview.
"I cannot choose my opponent as a champion and so I would accept whoever they felt would make the most exciting fight for my fans."
Of course "Cyborg" campaigning for the shot to fight in Brazil ultimately depends on the UFC's willingness to promote an athlete at a different weight class that doesn't currently exist on the roster.
Then again, "Cyborg" is certainly a draw in the women's division and an appearance in the UFC would go a long way toward eventually setting up potential super fights against Holm or Rousey down the road.
For now, "Cyborg" is going to continue to pound the drum in hopes to fight in Brazil when the UFC returns to the South American country on May 14.