Crew chiefs always the first to go when something goes wrong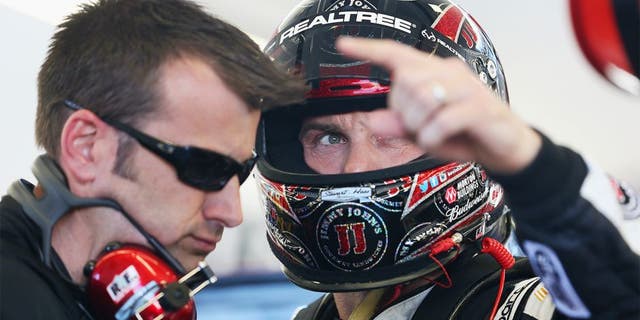 I know many of you probably don't realize this but as the season draws near, there are only five driver-crew chief combinations who have been together for three full seasons.
If you are like me, that's just an amazing statistic. So why is this happening in our sport?
A lot of it is being predicated by what we saw happen two years ago when Kevin Harvick left Richard Childress Racing and went to Stewart-Haas Racing. There he was put with a new team, plus a new crew chief in Rodney Childers.
Although Rodney and Kevin had never worked together before, they instantly clicked. They literally were bad fast in the December 2013 test together and haven't slowed down since. They won the NASCAR Sprint Cup Championship in 2014 and were runners-up last season.
What they have done in only two years together has sent ripples throughout the sport. Sponsors are calling the owners saying, "Why can't we be like that?" Now back in the day, the driver and crew chief would be paired together and it took some time for them to find their chemistry. Trust me, I've been there and done that.
That was back then, but in today's NASCAR world where teams have engineers, car chiefs, great cars and motors plus all the resources at their fingertips, it's expected that the team will be successful immediately. When things aren't as successful as the sponsor wants them to be, they put the car owner on the hot seat and the first person that becomes expendable is the crew chief.
It's no different in my book than a head coach in any major sport because if you aren't winning, wel, then you are losing. In the NFL, they have what's called Black Monday, which follows the last regular-season game of the year. For the teams not in the playoffs, you see coaches' heads roll.
Like everything else in this world and in all professional sports, it's about money. If you aren't successful enough, then changes have to be made and normally the first stop in racing is with the crew-chief position. Remember, a sponsor and car owner have a lot of money and promotional materials tied up in a driver, so unless he proves he can't flat-out drive a nail, the blame immediately goes to the crew chief.
Again, trust me, I know this firsthand.
If you look back at the history of our sport, it's always the crew chiefs who go first. Then it might be some engineers or a car chief and then ultimately it finally comes down to making a change with the cat sitting in the car.
Remember the Golden Rule in our sport: "The driver gets all the glory and the crew chief gets all the blame." That hasn't changed forever in NASCAR and won't. If you look at the end of the 2015 season, we've seen a bunch of crew-chief changes within the organizations. Some were expected while others were somewhat of a surprise.
You also hear us say this all the time in NASCAR but it still holds true, too: "Winning cures all ills." So if a crew chief wants longevity in NASCAR, he has to get his driver to Victory Lane. I think these first 10 races of 2016, after all the changes were made in the offseason, will be a really good indicator if the owner has made the right decision in his pairing of his driver and crew chief.
Much of the intrigue and storylines of this point of the year revolve around the anticipation of how these multiple new combinations will unfold. Some will deliver success. Some will deliver mediocre results and then there are some who will go down faster than the Hindenburg. So get ready because Speedweeks in Daytona is just around the corner!