Crash in Indianapolis 500 rips rear of Scott Dixon's car off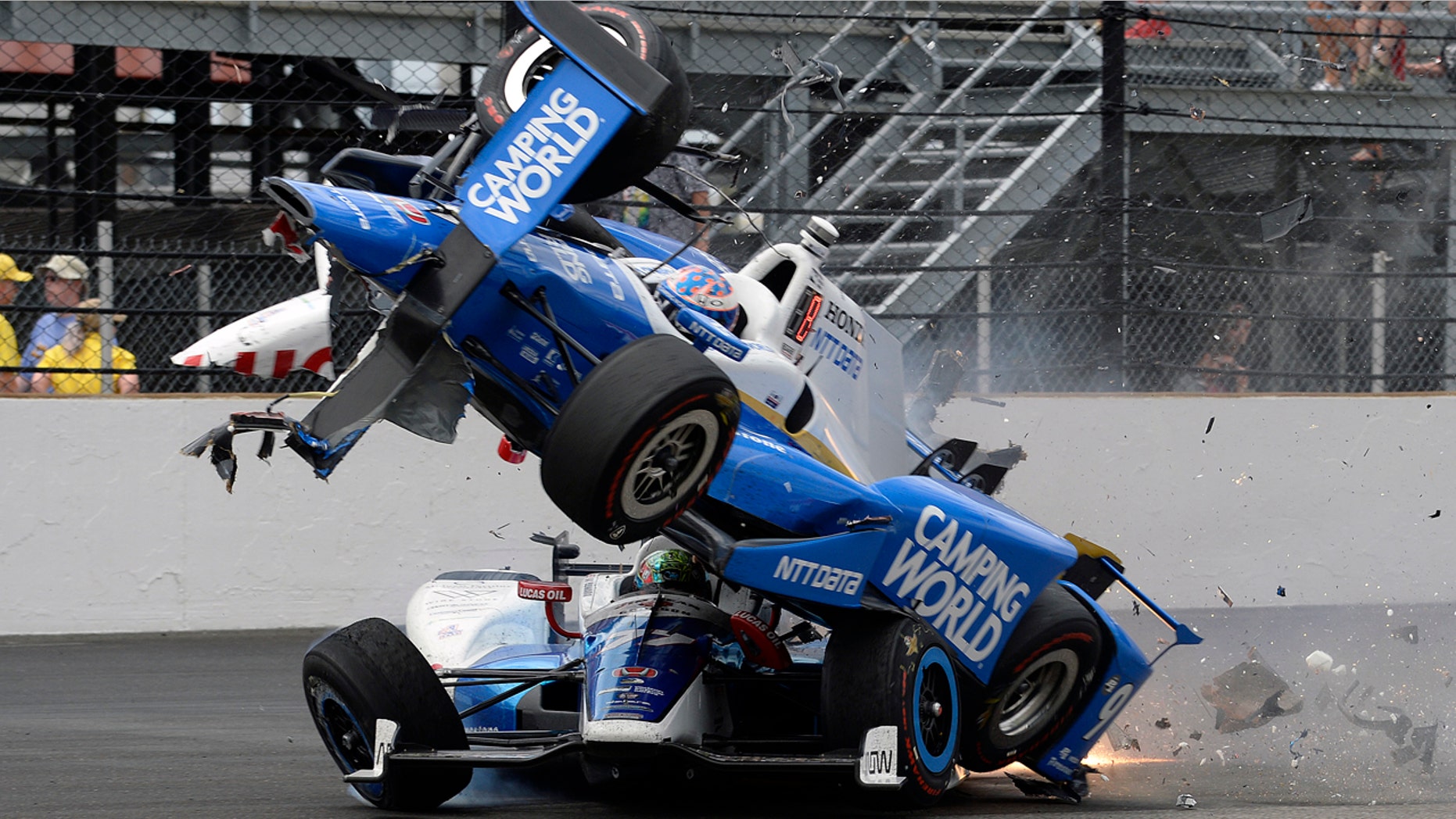 The rear end of Scott Dixon's car ripped off in a crash with Jay Howard just over 50 laps into Sunday's 200-lap Indianapolis 500.
After being passed on the inside by Ryan Hunter-Reay, Howard hit the outside wall in Turn 1 then slid down the track into Scott Dixon.
Dixon's Chip Ganassi Racing Honda went airborne, flying over the top of Helio Castroneves before landing on the inside SAFER barrier, ripping the rear end of his machine off.
Fortunately, both drivers were able to walk away. The red flag was flown due to a hole made in the infield safety fencing from the crash.
A photographer in the infield narrowly avoided the wreck and was taken to the infield medical center for further observation.
Scott Dixon and Jay Howard have both been checked, cleared and released from the infield care center.
The red flag period lasted for 19 minutes before the cars got back rolling again.
This article originally appeared on FoxSports.com.