Coyotes' GM: Off-ice issues no excuse for sweep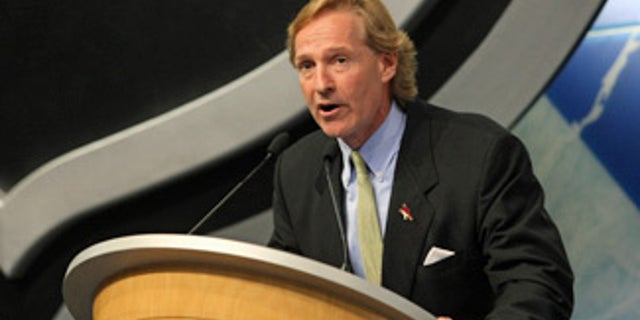 GLENDALE, Ariz. -- Phoenix general manager Don Maloney is the first to admit two years without an owner and the looming possibility of the Coyotes leaving Arizona were an added and uncomfortable burden for his hockey team.
But he bristles at the notion that the weight of that talk finally undermined the club while being swept out of the Stanley Cup Playoffs by Detroit in four games – and won't accept it as a convenient excuse.
"I'm disappointed to be standing here so early," Maloney said Friday as Coyotes packed up their gear and went through exit meetings at Jobing.com Arena. "I thought going into the playoffs we were better position to give Detroit a battle. I thought Detroit was vulnerable -- they were a little banged up -- but they really ratcheted up their game and we just didn't.
"We'll have to go back and look to see where we came up short. Going and losing four straight is just not acceptable. We're going to figure out what went wrong and we're going to fix it. We have enough players to play with anyone in this League … to blame franchise woes for the performance of the team is a cop-out to me. I won't accept it."
Maloney will have a lot of work to do once the ownership situation is settled. He has only 11 players on the current roster – and just six forwards – under contract for 2011-12. Maloney has a boatload of restricted and unrestricted free agents, led by All-Star defenseman Keith Yandle (restricted) and goalie Ilya Bryzgalov (unrestricted). But he didn't sound keen on bringing all of them back after the Coyotes took a backward step in team chemistry from their record-setting 107-point season in 2009-10.
"Last year our chemistry was excellent," he said. "We lost a couple of players (Matthew Lombardi, Zbynek Michalek, Dan Winnik) who fit well with us and we brought in some new players. We have to look hard at it … and say maybe there are some people who don't quite fit with us."
The Coyotes revealed that defenseman Derek Morris, the only Coyote signed long-term (through 2014), missed the entire playoffs after suffering a concussion in the season finale at San Jose and would have been questionable moving forward. Center Martin Hanzal returned from a lower-body injury in the playoffs but isn't near 100 percent and might need work done over the summer.
Bryzgalov ($4.25 million), Yandle ($1.2 million) and Lauri Korpikoski ($700,000) would seem to be in line for big raises, while Ed Jovanovski ($6.5 million) could be headed elsewhere after the Coyotes added Michal Rozsival and Rostislav Klesla to the defense during the season.
As to the importance of staying in Arizona and finishing what they've started under coach Dave Tippett, the players were demonstratively in favor of staying put.
Winger Radim Vrbata is an unrestricted free agent after scoring 19 goals and tied a career high with 29 assists this season. He made $3 million in 2010-11 and would figure to attract attention in the market. But as he cleaned out his locker Friday, Vrbata sent a clear message to prospective suitors: If the Coyotes stay in Glendale, don't bother to call.
"I don't play anywhere else," Vrbata said. "I did that once. I went from this team to Tampa (in 2008) and it was bad for lots of reasons. I was really happy when I got back, and this is where I want to be. This is my home. My family loves it. There's no reason think about doing anything else."
Around the room, unrestricted center Eric Belanger said his first season in Phoenix was the most enjoyable of his career. Bryzgalov, perhaps the most attractive free agent goalie in the market, was talking about the possibility of playing in Russia if Arizona wasn't an option.
Maloney, Tippett and most of the players were confident they would assemble again in Glendale in August for workouts and shinny games. But some of the handshakes were a little firmer, the embraces a little longer as they parted way with the future still in doubt.
"Being in the locker room with this same group for the last time, it's tough," Yandle said. "You wish there was another practice, another game. You want to give the people here a winner. It's always a tough day anyway, but this year, it's even more difficult."