Cowboys-Steelers game draws largest NFL crowd in Pittsburgh history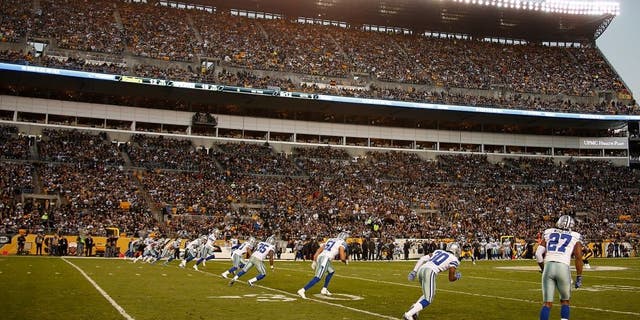 There was no shortage of star power on display Sunday in Pittsburgh. And the fans came out in record numbers to see the 7-1 Dallas Cowboys take on the Steelers at Heinz Field.
The crowd of 67,737 was the largest in Pittsburgh history to watch an NFL game.
With Cowboys rookies Dak Prescott and Ezekiel Elliott on one side and Ben Roethlisberger and Antonio Brown on the other, the draw was pretty obvious. It doesn't hurt that these two franchises have faced off in three Super Bowls and that they have combined to win 11 Super Bowl titles.