Cowboys' Sean Lee could lose out on how much if he misses finale?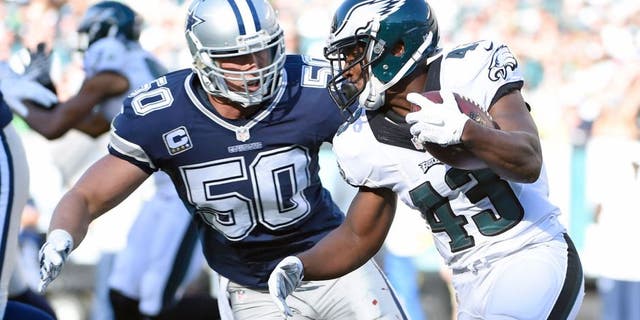 Sunday's Washington Redskins-Dallas Cowboys game is meaningless. The perfect opportunity for the Cowboys to rest banged-up linebacker Sean Lee.
Lee is listed as questionable for the regular-season finale with a hamstring injury suffered last week.
However, sitting out isn't quite as simple as it sounds. For if the linebacker doesn't play, he could lose out on an incentive in his contract. How much?
Via the Dallas Morning News:
So, what does Dallas and Lee do? He didn't practice Friday. There are injuries and then there is the hurt it would put on Lee's wallet.