Cowboys RB Dunbar out for season after knee injury against Raiders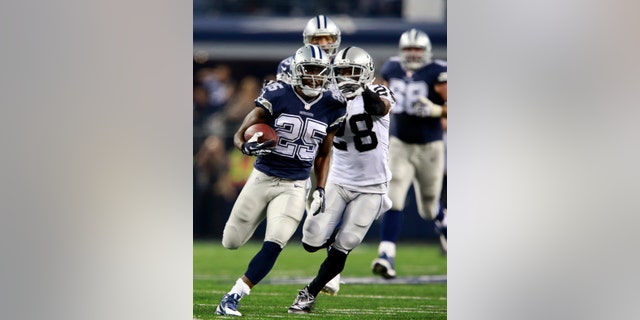 IRVING, Texas – Dallas Cowboys running back Lance Dunbar is expected to miss the rest of the season with a knee injury sustained in a Thanksgiving win over Oakland.
The Cowboys reported on their website Friday that Dunbar will have surgery for an injury to the joint in his left knee.
Dunbar got hurt Thursday after rushing for a career-high 82 yards. Starter DeMarco Murray ran for three touchdowns in the Cowboys' 31-21 win over the Raiders.
Dunbar showed flashes of potential but battled injuries all season. He was an undrafted free agent last year.