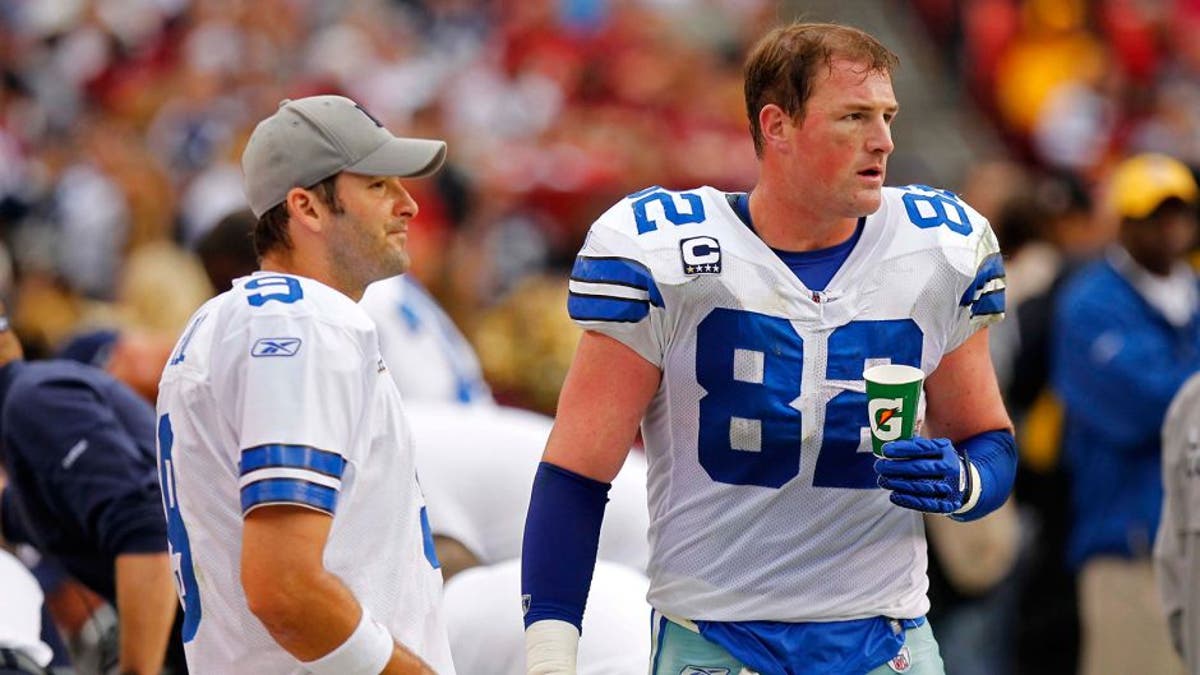 Dallas Cowboys leaders Tony Romo and Jason Wittten did not participate in practice on Wednesday afternoon, but there's nothing to worry about. Neither player is injured. This was simply a routine day off for the pair.
Although Romo entered training camp without any practice restrictions, a chance from his 2014 training camp schedule, that doesn't mean he won't take some days off. In fact, Romo has already missed two of the Cowboys' six training camp practices.
Romo failed to log three consecutive practices during last year's camp, but he wouldn't rule out that possibility this year.
"I think we'll practice more this year than we did last year, but at the same time it's not out of the realm to go two-and-one sometimes (two days on, one off) and I think the plan is we'll have some where we go three in a row,'' Romo said, per the Dallas Morning News. "We'll see how it goes.''
Romo's time off has given backup quarterback Brandon Weeden more reps with the first team offense.
(h/t Dallas Morning News)