Cowboys managing Romo's stye in eye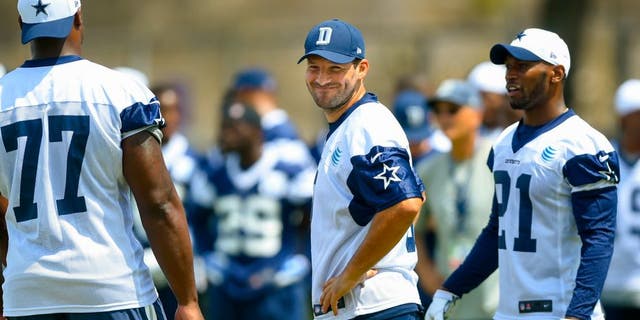 NEWYou can now listen to Fox News articles!
OXNARD, Calif. - Cowboys coordinator Scott Linehan says he likes the way Tony Romo "manages his age." But that's about the MVP candidate's back. What about the stye in his eye?
Romo missed the Friday afternoon training-camp workout to get treatment for a stye in his left eye. It's not serious ... but it's bothersome, an infection that causes a pus-filled lump inside his eyelid. As of Saturday morning, the Cowboys are going through a Special-Teams-only walkthrough before a full-pads workout in the afternoon ... that Romo would obviously like to be a part of.
"In general, I think you want to ensure, you want to always be feeling good," Romo said earlier this week when discussing his overall health. "You don't need to push it to a point that sometimes can take you to where you need multiple days. It's smart to be smart about it."