Cowboys LB Sean Lee gearing up for a big week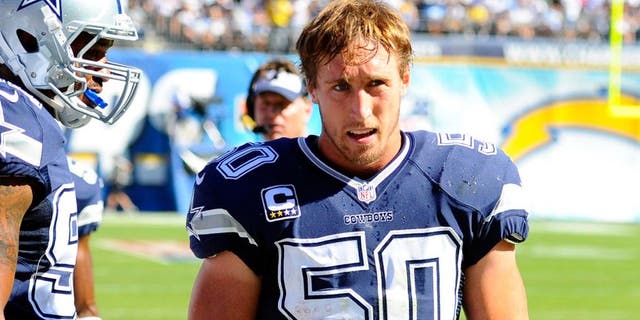 Dallas Cowboys linebacker Sean Lee was a spectator for his second preseason game in a row as he continues his patient recovery process from a torn ACL that ended his 2014 season. Lee wasn't thrilled to be sitting out, but he understands the process, and he's excited about the team's plan for him this week.
"You want to be out there with your guys and you want to be playing football but they have a plan for me and I'm just following it," Lee said on Sunday, per Todd Archer of ESPN. "Next week should be a good week to start playing."
Lee plans to ramp up his practice time this week in hopes of playing in the Cowboys' third preseason game later in the week.
"I feel great," Lee said. "I mean I obviously haven't played football for a long time but I think I've come back and I think done a good job in practice. But one thing is taking it to the game, that's the next step. That's something I need to do."It means I've got to put a lot of work in," Lee said. "It's time for me to keep ramping up and that's the plan they have. To load and continue to build. We've done a good job of that. Now it's time hopefully to get into playing a lot more football."
Lee is playing at outside linebacker for the Cowboys for the first time. The coaching staff is utilizing him here in an effort to keep him healthy, but he should also see a lot more opportunities to make plays as a run-and-chase defender.
(h/t ESPN)