Cowboys' Barry Church taking on bigger leadership role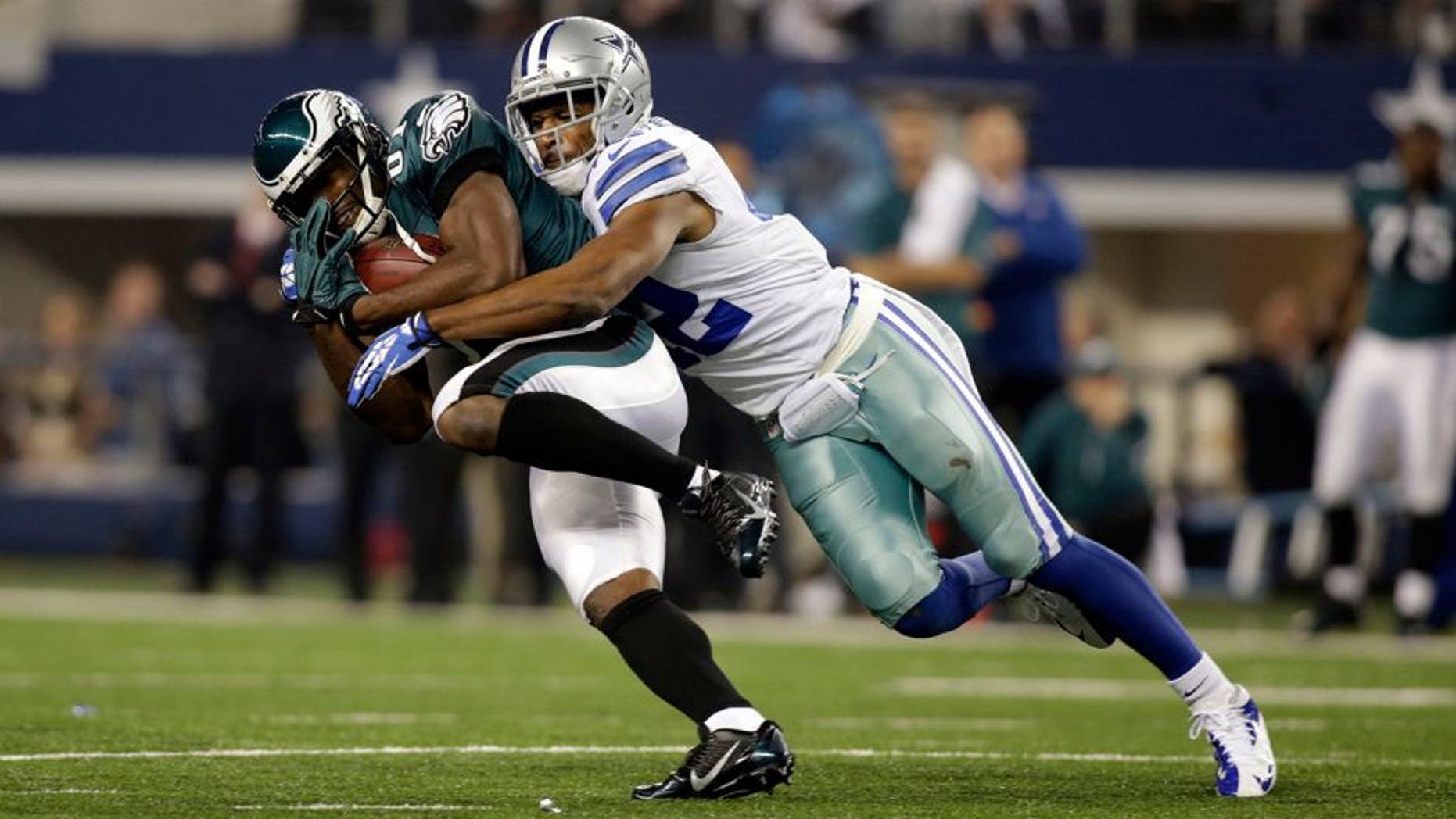 In 2014, Dallas Cowboys safety Barry Church emerged as one of the core players on defense. In the secondary, the safety is generally responsible for making a lot of calls and taking a leadership role, and that's just what Church did. Heading into 2015, Church immersed himself in the playbook in an attempt to become a leader of the entire defense and not just the defensive backs.
"Last year I felt comfortable in my leadership role but I only felt comfortable telling the secondary what to do," Church said, per ESPN's Todd Archer. "I wanted to become comfortable telling the linebackers, 'Hey, you should be here,' or the defensive linemen, 'You have to boss over there.' I made it a responsibility for myself to go in there and learn every position. Not the safety position or corner. I wanted to know every position so I can help the defense out."
Church was voted the team captain during the 2014 season, and this is a role that has carried over through the Cowboys' first two preseason games.
"He's not someone who's drawing attention to himself but he brings it every day," head coach Jason Garret said. "He's got a great demeanor. He's got a great spirit and that's how I would characterize it. He's got this infectious contagious, type of personality that guys are drawn to. He loves to play football. He's passionate about it. He's a natural communicator. I think everybody kind of responds to the direction he gives them."
Church is going to play an even bigger role in 2015. With the loss of arguably the Cowboys' best defensive back, Orlando Scandrick, Church's individual and team responsibilities will grow. He will now be in charge of organizing and bringing the younger defensive backs up to speed. If he can get the secondary to gel, the Cowboys' improved pass rush should handle the rest.
(h/t ESPN)