'Cowboy' Cerrone vs. Matt Brown in the works for UFC 206 in Toronto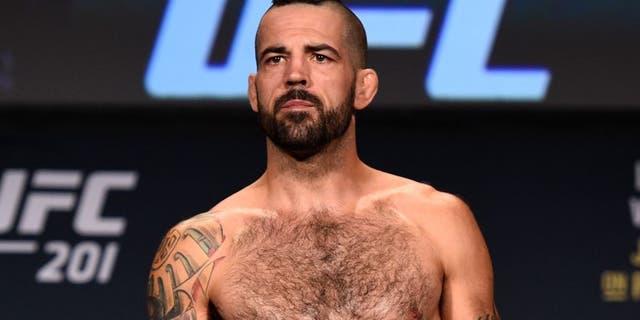 Donald "Cowboy" Cerrone got some disappointing news on Friday when Kelvin Gastelum failed to make weight, forcing their bout at UFC 205 to be cancelled.
The UFC moved quick to find Cerrone another opponent and now it appears "The Immortal" Matt Brown has accepted the challenge to meet him at UFC 206 in Toronto.
Sources close to the contest confirmed the news to FOX Sports on Friday with verbal agreements in place for the matchup.
No bout agreements have been finalized yet and UFC officials have yet to confirm the bout.
The bout came together in rapid fashion after Cerrone was pulled from Saturday night's card in New York after Gastelum failed to make weight. Cerrone hit the scales first at 170.4 pounds but the New York State Athletic Commission won't allow a fight to move forward if opponents are more than five pounds apart.
Gastelum was nowhere near 175 pounds according to sources and he gave up weight cutting, which forced the bout with Cerrone to be cancelled.
Now Cerrone will fight on December 10 instead with Brown expected to face him on short notice after originally being slated to fight at UFC 207 in Las Vegas against Tarec Saffiedine.
With Brown accepting a matchup with Cerrone, it appears the UFC will book a new opponent for Saffiedine.