'Cowboy' Cerrone trolls Reebok by showing his love for Nike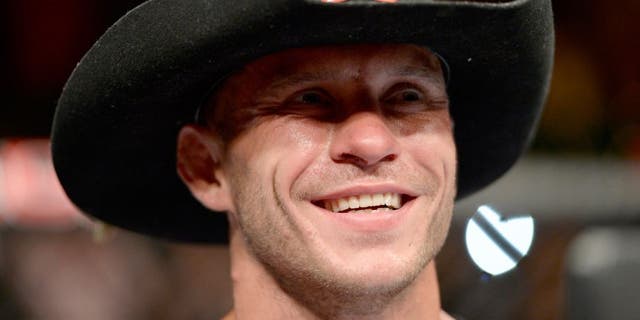 Donald "Cowboy" Cerrone wasn't very happy when the UFC fined him for wearing a patch on his Reebok shorts back in December that went against the outfitting policy but he took a shot back on Tuesday by declaring his love for Nike.
Cerrone took to Instagram to take a not so subtle jab at the UFC's uniform partners at Reebok by making a post extolling the virtues of Nike's wide array of products.
Cerrone was fined an undisclosed amount after wearing a Muay Thai patch on his shorts for his fight against Rafael dos Anjos this past December.
Cerrone never revealed how much the UFC dinged him for the infraction but he made it clear that it was a lot more than a slap on the wrist.
Cerrone has defiantly stated that he'll continue to wear the patch in the future, which would obviously land him in even more hot water with the promotion.
While the former lightweight contender took a veiled swipe at Reebok with the post, the UFC is actually responsible for handing out fines or penalties for the uniform infraction the same way the NFL has fined players for violating their uniform policy in the past.
It will be interesting to see if Cerrone tries to rock his Nike's for his next fight scheduled on Feb. 21 in Pittsburgh when he moves up to welterweight for a main event bout against fellow New Mexico native Tim Means.