Court lowers bond for Arizona Cardinals player accused of assaulting wife during arguments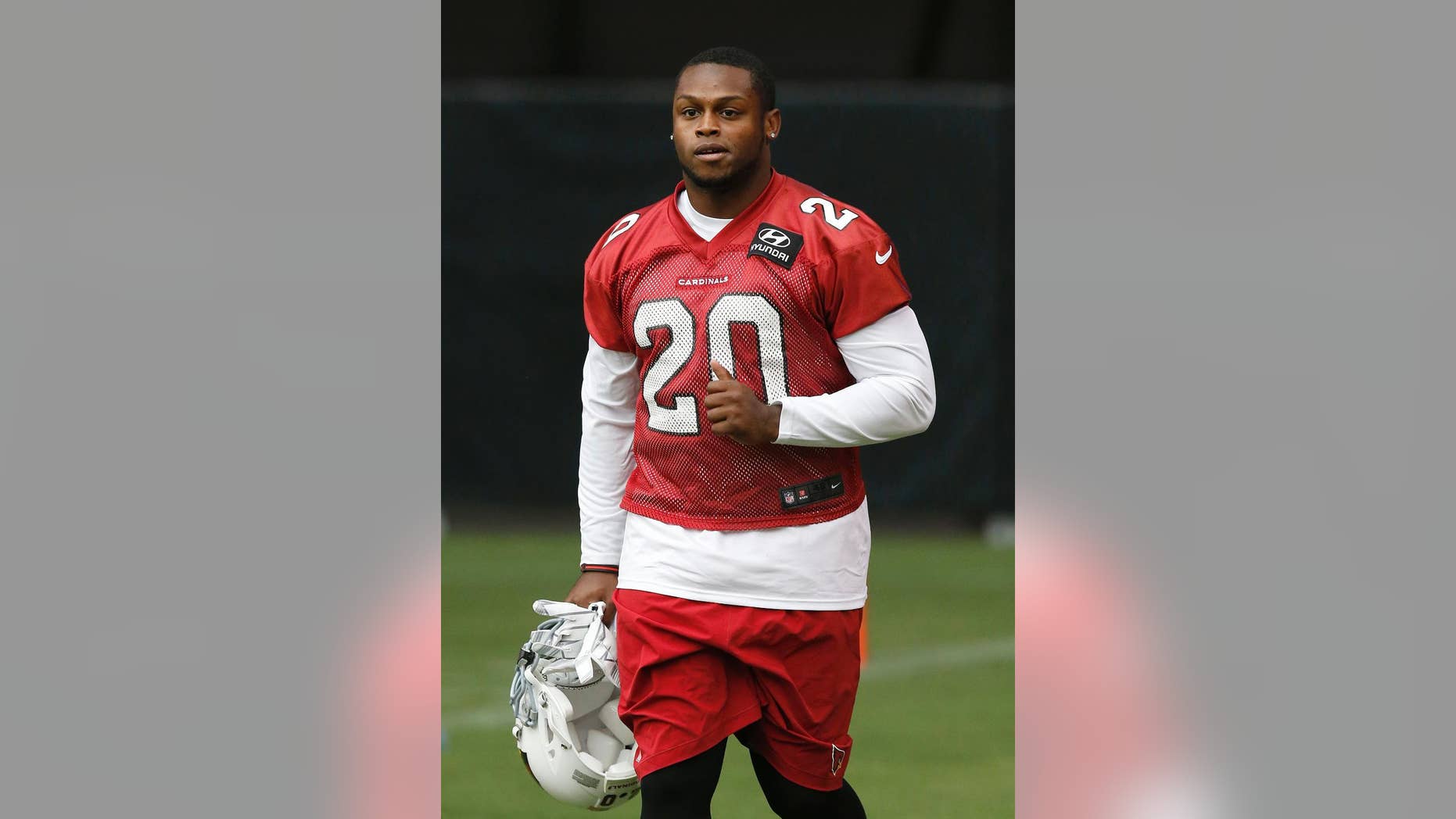 PHOENIX – A Phoenix court has lowered the bond used to release Arizona Cardinals running back Jonathan Dwyer from jail after he was arrested on charges that he assaulted his wife during arguments at their apartment.
Maricopa County Superior Court Commissioner Jeffrey Rueter on Monday reduced Dwyer's bond from $25,000 to $10,000 and removed a requirement that he wear an ankle monitoring bracelet.
Dwyer has been out of jail since posting bail hours after his Sept. 17 arrest.
Investigators say Dwyer broke his wife's nose with a head-butt during a July 21 argument, and the next day punched her and threw a shoe at his 17-month-old son, who wasn't injured.
Dwyer was not indicted on the allegation that he harmed his son.
Dwyer has pleaded not guilty to felony aggravated assault and eight misdemeanors.