Countess ready to play multiple positions for Auburn this season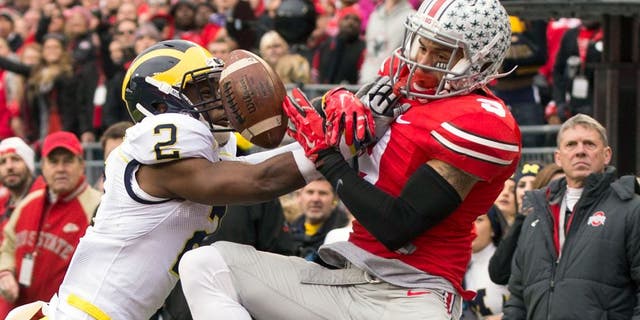 When Blake Countess decided to take advantage of the NCAA's graduate transfer rule this offseason, the former Michigan defender spoke to Will Muschamp about playing a number of roles in his secondary in his final college season.
Now that Countess is in line to start for the Tigers, he's looking forward to playing all over the field for Muschamp, including both inside and outside at corner as well as at safety.
"That's something we talked about before I made my decision," Countess said Tuesday according to AL.com. "That's something I wanted to do, and that's something where they kept up their end of the bargain, repping me at many different positions.
"I'm not a coach. I don't know how exactly things are going to go, but I'm ready to play wherever I'm needed."
Countess made 30 starts in his career in Ann Arbor and was named to the All-Big Ten team in 2013. His experience will be a welcome sign for a secondary lacking many seasoned players on the backend.
"If you're unsure of your game plan and you don't know where you're supposed to fit and things like that, then it becomes very difficult," he said. "But as long as you're locked into your game plan and you know where you're supposed to be, I don't think it would be hard at all."
Opposing quarterbacks would be wise to scan the field for Countess on every play this season, he could be lined up just about anywhere on the field for Auburn.
(h/t AL.com)