Countdown to Daytona: Bobby Allison's final career win in the 500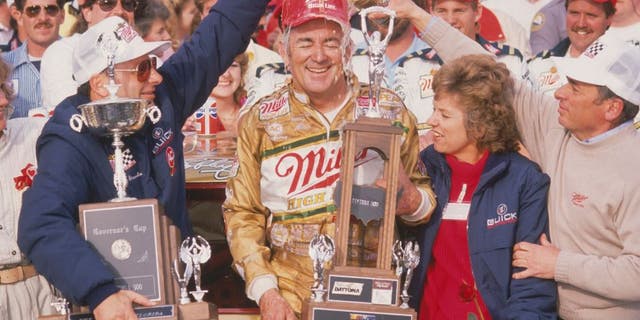 In 1988, Bobby Allison became the third driver in NASCAR history to win the Great American Race at least three times.
Only Richard Petty (7) and Cale Yarborough (4) have won more Daytona 500s than Allison.
The leader of the Alabama Gang led the final 18 laps of the race, holding off his son Davey in a great day for the family, making Judy Allison a proud wife and mother, who celebrated the result on pit road.
Allison became the oldest driver to win the Daytona 500 at age 50 and the 1-2 finish by the father and son was the first in the history of the Great American Race.
Currently, there are 11 drivers who have won the 500 multiple times. Dale Jarrett and Jeff Gordon are the only two who have joined Allison with three wins.
The 30th running of the Daytona 500 became Allison's final win after a severe accident at Pocono on Lap 1 with Jocko Maggiacomo nearly ended Allison's life and did end his racing career.
While tragedy has surrounded the Allison family and the Alabama Gang over the years in racing, the 1988 Daytona 500 served as a pinnacle moment for the family.