Could the Houston Texans target quaterback early in NFL Draft?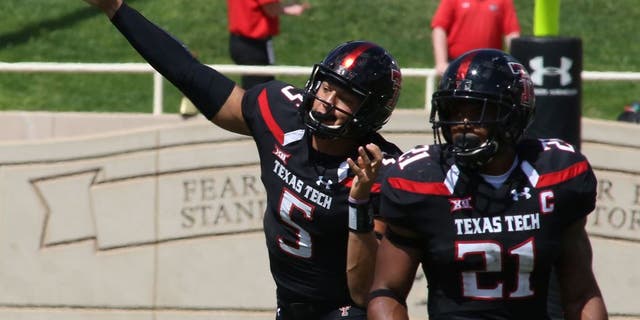 NEWYou can now listen to Fox News articles!
HOUSTON TEXANS (10-8)
LAST SEASON: Houston overcame J.J. Watt missing most of season with back injury to go 9-7 and win weak AFC South for second straight year. Emergence of 2014 top overall pick Jadeveon Clowney helped ease loss of Watt and allow Houston to lead NFL in yards allowed. After getting blown out by Kansas City in wild-card round in 2016, Texans were ousted in divisional round by New England largely because of another ineffective performance by quarterback Brock Osweiler. Osweiler was inconsistent throughout first season in Houston and after season team decided $72 million investment was mistake and shipped him to Cleveland.
THEY NEED: QB, RT, S, CB.
THEY DON'T NEED: RB, DE, WR.
POSSIBLE FIRST PICK: QB Patrick Mahomes, Texas Tech; QB Deshaun Watson, Clemson; QB Mitchell Trubisky, North Carolina; QB DeShone Kizer, Notre Dame; OL Cam Robinson, Alabama.
OUTLOOK: When Tony Romo chose broadcasting over another NFL season, it left Texans in desperate need of another quarterback to compete with Tom Savage and Brandon Weeden for starting job. Many of quarterbacks that would be good in system, like Mahomes and Watson, could be gone when they pick, so they'd have to trade up to snag one. Houston did not sign any outside free agents, lost starting cornerback A.J. Bouye and safety Quintin Demps, leaving team with need in secondary. Could also use reinforcements at right tackle with starter Derek Newton recovering from injuries to both knees and unlikely to be ready for opener.