Could Cubs land Greinke in offseason?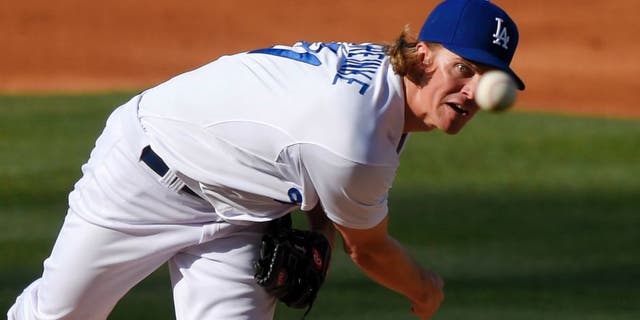 The Cubs were in talks prior to the non-waiver trade deadline to land a high-impact starter like Cole Hammels but couldn't reach a deal they liked.
They ended with veteran Dan Haren, who has said he is likely to retire. Chicago will dive into the free-agent market seeking to make a major splash for a top-of-the-rotation starter. The name at the top of the list is David Price, who was traded from Detroit to Toronto at the deadline, but has been rumored to have the Cubs at the top of his free-agent wish list this winter. A move to Chicago would reunite him with former his manager Joe Maddon from their Tampa Bay days.
But there are other big-name free-agent pitchers on the Cubs' wish list, according to CBS Sports' Jon Heyman.
Here's what he writes:
"Others are 'convinced' that the Cubs will land one of the top starting pitchers on the market this winter, with Price as the leading candidate, but Zack Greinke, Jordan Zimmerman and [Johnny] Cueto all land on Chicago's radar as well. The Cubs expected to shop both Starlin Castro and Javier Baez this winter. The Padres' interest in Baez has been reported many places, though they do have some reservations about Baez's approach at the plate (as, I would imagine, most teams do)."
Contending for a wild-card spot, the Cubs are certainly ahead of schedule at this point. If they're able to add one of the best arms in the game for 2016, Chicago could be talking postseason not only next year, but for the foreseeable future.
(h/t MLB Trade Rumors)