Coughlin plans to be back with Giants in 2012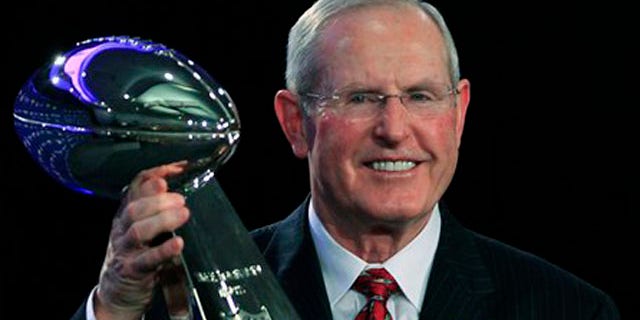 INDIANAPOLIS – Tom Coughlin is planning to go for a third Super Bowl win with the New York Giants next season.
Speaking early Monday morning at a news conference, the 65-year-old coach says he has every intention of returning to coach the team, although management will have a say in that.
The Giants beat the New England Patriots 21-17 in Sunday night's title game, and Coughlin says he is looking forward to Tuesday's parade down the Canyon of Heroes in New York City.
Eli Manning also was on hand at the news conference to receive his second Super Bowl MVP award.
Manning enjoyed the evening with family and friends, and he says his brother, Peyton, congratulated him on his performance and the title.