Coroner rules Lawrence Phillips' death a suicide, reveals new details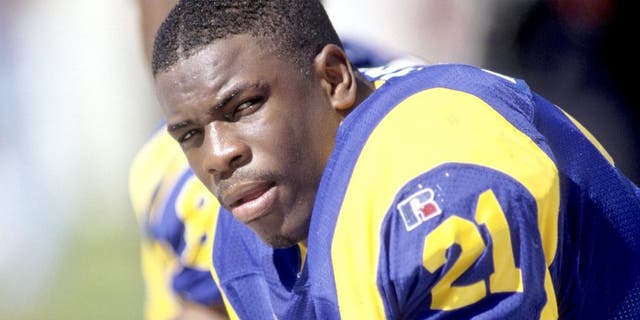 NEWYou can now listen to Fox News articles!
Five months after Lawrence Phillips was found unresponsive in a jail cell, the official coroner's report is finally out.
According to the 18-page Kern County coroner's report that officially calls the death a suicide, Phillips hung himself with a bedsheet from a TV shelf in his California jail cell. He was found hanging in a seated position, because the shelf was so close to the floor, and had a note reading "Do Not Resuscitate" taped to his chest.
The former Nebraska star and ex-NFL player was serving a seven-year sentence for felony assault and also was facing charges for the murder of his former cellmate when he died.
His family disputed the initial findings and has pushed for an independent investigation, but that has stalled as they waited on the official report, according to the Omaha World-Herald, which received a copy of the document.
"On behalf of the family, we have been waiting on this report," lawyer Dan Chamberlain told the Herald.
The family's key concern is a second note that was found in Phillips' sock, along with a photo of him with a child.
Phillips' mother and two attorneys who reviewed the note say it was not his handwriting, and the message it contained was troubling.
From that report:
The toxicology report from the coroner's office found no substances in Phillips' system outside of caffeine. It described him as "extremely muscular" and said that there were no outward signs of a physical struggle, noting only two small superficial marks on his back.