Copa America winner Sampaoli quits role as Chile boss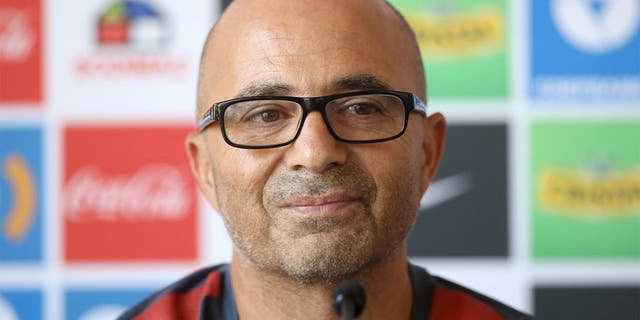 Jorge Sampaoli has quit as Chile coach after weeks of tension involving a dispute with the recently-elected president of the Football Federation of Chile (ANFP).
Sampaoli, who has been linked with Chelsea after guiding Chile to their first Copa America trophy and earning a nomination for FIFA Coach of the Year in 2015, has been seeking a way out of his job saying he no longer felt respected, having also seen details of his contract disclosed in the press.
That wish has now been granted, with a deal reached between the 55-year-old and and the ANFP. According to a statement on the ANFP website, Sampaoli paid a price to go, forgoing bonus money he was due for the Copa America win while also agreeing to pay a sum of money to the national federation against his next contract in football.
"With this step, the board of the ANFP has achieved the goal of resolving the current situation affecting the national team, avoiding uncertainty involving potential lengthy court actions," the statement said.
ANFP president Arturo Salah, who was elected after predecessor Sergio Jadue quit amid a corruption investigation in November, said the board would immediately seek a replacement to focus on preparations for the next World Cup.
"Now we will dedicate ourselves to this priority, to do everything possible to qualify for the World Cup in Russia in 2018."
Manchester City's Chilean manager Manuel Pellegrini, whose long-term future is in doubt as speculation continues that Josep Guardiola will replace him in the summer, has reportedly ruled himself out of contention.
"I hope to remain with competitive teams in Europe, I am not thinking about returning to Chile at least for the next three or four years," Pellegrini said in comments attributed to Radio Cooperativa. There is no chance I would coach over the next couple of years. Arturo has my full support for all that is needed. But being in charge of the national team is not something I would like to do at this time."