Consigning bad memories of 2002 game to history, Wilmots is now back as coach of Belgians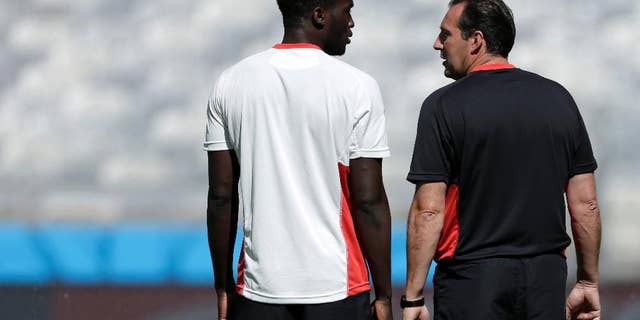 NEWYou can now listen to Fox News articles!
BELO HORIZONTE, Brazil – A dozen years ago, Marc Wilmots left the World Cup with a grudge, convinced a bad refereeing decision had cost him a goal and Belgium a huge upset win over Brazil.
Now Wilmots is in Brazil as coach, directing one of the most talented of the 32 teams.
Just don't say he's here for revenge. If there is one person who can make the difference between then and now, between greatness and luck, it's Wilmots.
Although he does have those flashback moments. "I had my deja-vu," Wilmots smiled when asked for his thoughts on the contentious penalty that helped Brazil to a 3-1 victory over Croatia in the 2014 tournament opener.
For him, it is the essence of what makes a World Cup successful for any team — "a detail" between success and failure.