Conor McGregor turned down another movie role to focus on his fight career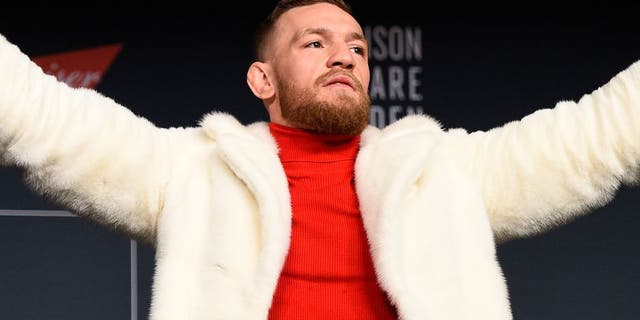 If anyone questions Conor McGregor's dedication to the fight game, look no further than the UFC lightweight champion turning down several offers to do movies in favor of his training schedule.
Last year, McGregor opted out of a role that was offered to him in the Vin Diesel film "xXx: The Return of Xander Cage", a part that eventually went to current middleweight champion Michael Bisping.
McGregor then turned down a role in the upcoming "Predators" reboot from director Shane Black.
Now it seems McGregor also said thanks but no thanks to director Guy Ritchie when he pursued the Irishman for a role in his recently released film "King Arthur: Legend of the Sword".
McGregor has been attached to several potential movie roles while watching his star power rise in the UFC over the past few years, but he's maintained that his focus stays on fighting more than anything happening in Hollywood.
Rather than starring in films, McGregor has inked several lucrative endorsement deals where he's done commercials and other advertisements, but it seems for now he's not ready to try out acting at least when it interferes with his training schedule.
McGregor did lend his image to the most recent "Call of Duty" game but still hasn't made his big box office debut.
McGregor is currently embroiled in negotiations for a mega-fight with Floyd Mayweather that could net him a nine-figure payday so it's not likely he'll be accepting any movie roles in the near future either.