Conor McGregor to Floyd Mayweather: 'Don't ever bring race into my success again'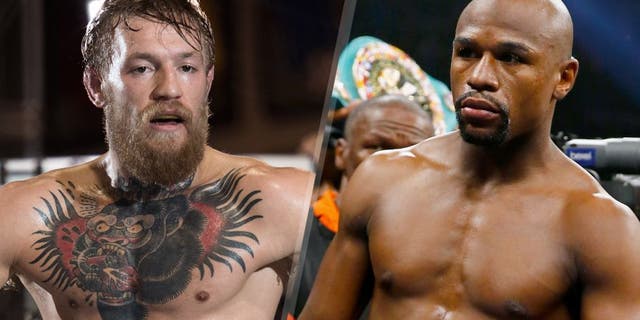 NEWYou can now listen to Fox News articles!
Conor McGregor didn't mince words in his response to Floyd Mayweather after the former pound-for-pound boxing king said that racism played a part in the Irishman's rise to fame.
Mayweather's comments started out aimed at his own sport of boxing, but he eventually turned his ire toward former UFC champion Ronda Rousey and McGregor, calling reactions to his trash talk "biased" compared to the vitriol Mayweather received during his career for making similar remarks.
McGregor fired back on Friday night via an Instagram post where he took direct aim at Mayweather's comments and responded in kind by reminding the boxing champion of the prejudices he's dealt with his entire life growing up in Ireland.
"Floyd Mayweather, don't ever bring race into my success again," McGregor said. "I am an Irishman. My people have been oppressed our entire existence. And still very much are. I understand the feeling of prejudice. It is a feeling that is deep in my blood.
"In my family's long history of warfare, there was a time where just having the name 'McGregor' was punishable by death. Do not ever put me in a bracket like this again."
The UFC featherweight champion wasn't finished with his tirade either, because he then challenged Mayweather to a fight while trashing the retired boxer's last bout, against Andre Berto, which earned paltry numbers on pay-per-view by comparison to most of his fights and didn't sell out the MGM Grand Garden Arena.
McGregor has welcomed a fight with Mayweather in the past, and the outspoken Irish fighter certainly didn't back down this time either while issuing another offer to the undefeated boxer.
"If you want, we can organize a fight no problem," McGregor wrote. "I will give you a fair 80/20 split purse in my favor seen as your last fight bombed at every area of revenue.
"At 27 years of age, I now hold the key to this game. The game answers to me now."
As of yet, Mayweather hasn't responded to McGregor's post.