Conor McGregor takes first jab at Floyd Mayweather after superfight is finalized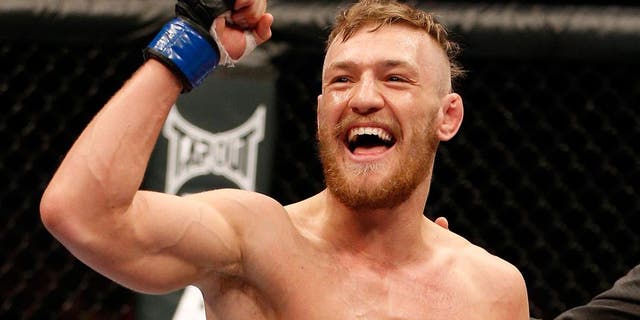 NEWYou can now listen to Fox News articles!
UFC champion Conor McGregor didnt waste any time trolling upcoming opponent Floyd Mayweather, just moments after the date for their superfight was reported.
McGregor took to Instagram to not only confirm the fight had been made but to take a shot at 40-year-old Mayweather.
For those who dont know, thats Floyd Mayweather Sr. pictured above, not multi-time boxing legend Floyd Mayweather Jr., who McGregor will be fighting on Aug. 26 in Las Vegas.
This surely isnt the last jab either fighter will take at one another, as were now officially just 73 days away from one of the most talked about fights in combat sports history.