Conor McGregor takes a shot at entire UFC roster after facing $150K fine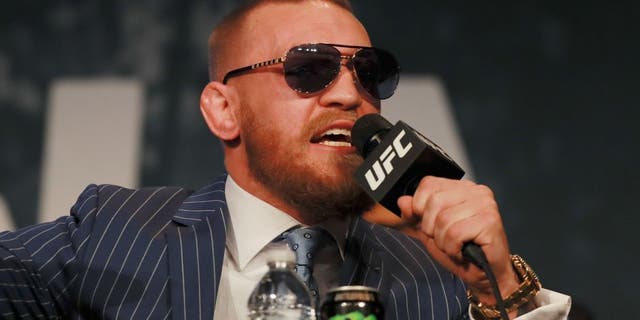 Conor McGregor was cordial and apologetic on Monday while speaking to the Nevada State Athletic Commission about his part in the UFC 202 pre-fight press conference where bottles and cans were being thrown at the MGM Grand in Las Vegas.
McGregor took responsibility for his actions where he tossed bottles and cans at Nate Diaz after the Stockton, Calif. native started the altercation by chucking his water bottle at the Irishman sitting on the stage back in August.
Ultimately, the Nevada Commission slapped McGregor with a $150,000 fine -- which was based on five percent of his $3 million purse for the event -- along with 50 hours of community service to be completed within six months.
Hours after the meeting ended, McGregor responded with a message on Twitter while taking aim at the rest of the UFC roster in the process.
Considering McGregor has boasted that he's on pace to make $40 million in 2016, the fine levied against him probably won't make much of a dent in his bank account.
Meanwhile, McGregor's opponent from the UFC 202 fracas still hasn't faced his day in front of the commission.
The commission granted Diaz a continuance to a later date to present his case in the matter. The next Nevada commission meeting is scheduled for November 10 in Las Vegas.