Conor McGregor says he'll be lean and 'school' Diaz in rematch he's still planning for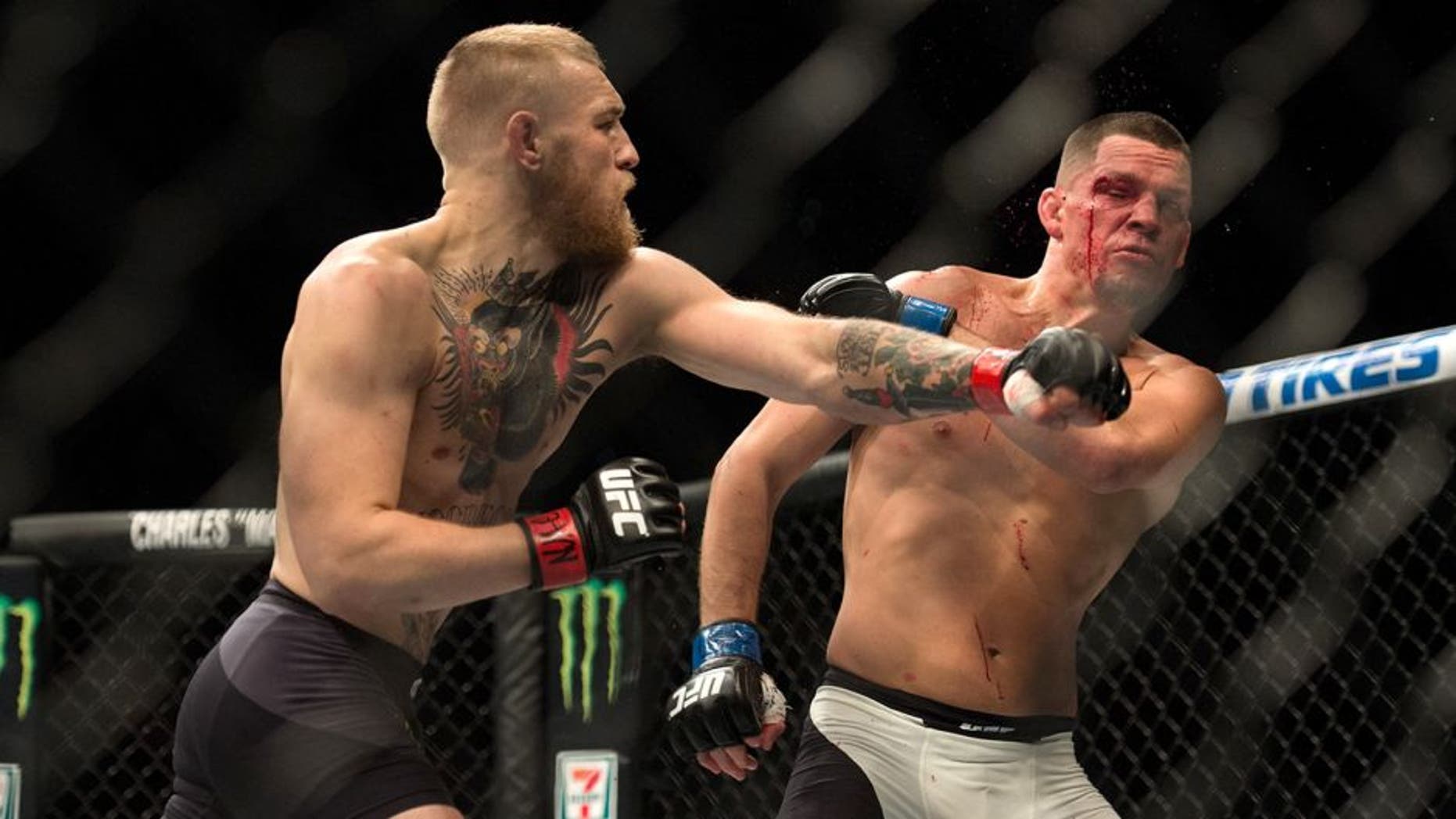 Late last week I got the really cool opportunity to train a bit with the UFC's New King, Nate Diaz, at his Gracie Lodi academy in California. I'll have more on that experience later today in the fifth installment of my Week on the Road: Visiting & Training with California's Finest travel log as well as a later feature entitled Finding The Brothers Diaz.
For the time being, however, I will say that one of the first thoughts I had when I saw Nate in person at his home gym, "how the heck does this guy make 155 pounds?" With his height, I wouldn't have been surprised if he was 185 lbs or more.
Yet, the Brazilian jiu-jitsu black belt has fought most of his career at lightweight, even going the distance in a five-round title bout. In March, Diaz competed against Conor McGregor at welterweight since he took the fight on extremely short-notice.
McGregor seems to still be planning on a rematch with Diaz at UFC 200 in July, even though the promotion pulled the Irishman as a part of a power struggle. McGregor has said he needs to give extra attention to fighting Diaz, in part, because the Stockton soldier is much bigger than him.
A recent photo of Nate and his brother Nick with movie star Jean Claude Van Damme (below) gives the world some indication of just how big Nate is. This week on Twitter a fan re-posted the photo, commented on Diaz's size and opined that McGregor should steer clear of the big man.
"Notorious" took note and said he relished the chance to beat the much larger man. "I love it! Adapt and overcome," he wrote.
"I am coming in light and lean for my rematch and I will school this boy to the bell."
Interestingly, McGregor also commented that he believes he'll have superior conditioning in the rematch with Diaz. He reminded the world that, though he himself was submitted in the second round, in the first round he managed to sweep Nate while off his back.
"On the floor he was swept and controlled," he continued.
"When the tank goes, no amount of skill can save you. You will see."