Conor McGregor isn't following Ronda Rousey into Hollywood just yet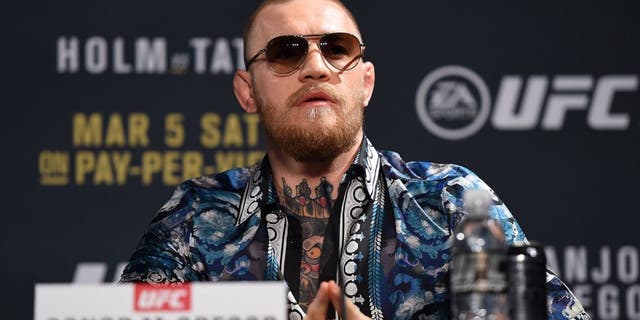 As Ronda Rousey prepares to film two movies back-to-back before returning to the Octagon at some point in 2016, Conor McGregor has offers for a couple of roles of his own but he's keeping his eye focused on championships rather acting.
McGregor was just recently offered a part in Vin Diesel's upcoming movie "xXx: The Return of Xander Cage" but as of yet the featherweight champion hasn't decided whether he'll accept the role.
Instead, McGregor booked his next fight at UFC 197 against Rafael dos Anjos and while he may eventually answer the door when Hollywood comes knocking, right now he's more worried about becoming the first champion to hold two belts simultaneously.
"I have offers on the table. I am deciding but like I've said before, I truly enjoy the fight business. The fight business is my passion not show business," McGregor said at the UFC 197 pre-fight news conference.
"I understand that you've got to kind of juggle both in certain aspects of this game, but I am involved in the fight business. I am running the fight business."
McGregor does like the idea of adding a few movies to his resume because those roles all come with a paycheck, and nothing excites the Irishman more than a few extra zeroes in his bank account.
The other benefit of crossing over to Hollywood is the offers he's receiving to do movies don't involve getting punched to get paid and McGregor is nothing if not an efficient businessman.
He'll be the first to admit that acting roles give him leverage in negotiations when it comes to his fight future as well. Although winning gold and being a champion is still what interests him the most.
"I'm not crazy about acting but I sure am crazy about collecting," McGregor said. "So when they come at me with these offers and these opportunities to get in, say hello, collect a check and bounce and then on the backdrop use it as a negotiation tool that look Hollywood's there screaming for me. I'll use every angle of it. We'll see where it goes."