Conor McGregor has a prophetic message in a new commercial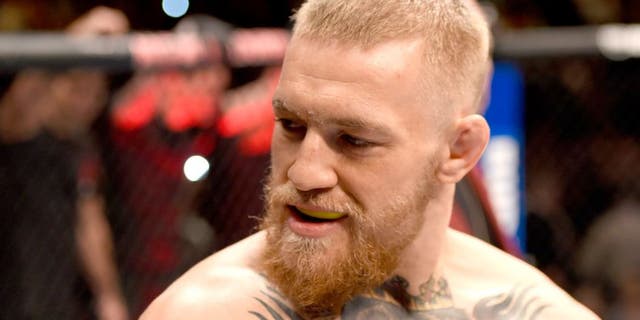 NEWYou can now listen to Fox News articles!
The business of being Conor McGregor certainly isn't slowing down regardless of his loss to Nate Diaz on Saturday night at UFC 196.
As a matter of fact, one of McGregor's biggest messages all week long leading up to his fight happens to also be the slogan for his new campaign as a spokesman for Budweiser.
McGregor stated numerous times that he was willing to face the impossible by moving up two weight classes after winning the featherweight title for the sake of making the biggest fights possible.
He ultimately came up short in his effort to defeat Diaz, but McGregor said time and time again that he had no regrets and it won't be the last time he'll shoot for the moon even if he misses occasionally.
In a prophetic turn, McGregor's message in the commercial is almost identical and it's a strange twist considering the spot was obviously filmed long before he took off to compete at UFC 196 last weekend.
"Never give up on your dream. Be your own inspiration. A beacon of self-belief," McGregor says in the spot. "Keep proving others wrong. If your dream doesn't scare you -- then it's not big enough. So dream as big as you dare."
Considering just a few short years ago, McGregor was living on public welfare while just trying to find a way to survive and now he's standing at the top of the sport as arguably the highest paid athlete in all MMA, many of his dreams have already come true.
Chances are this latest setback won't deter McGregor from dreaming big again and the new commercial seems to speak to that very fact.