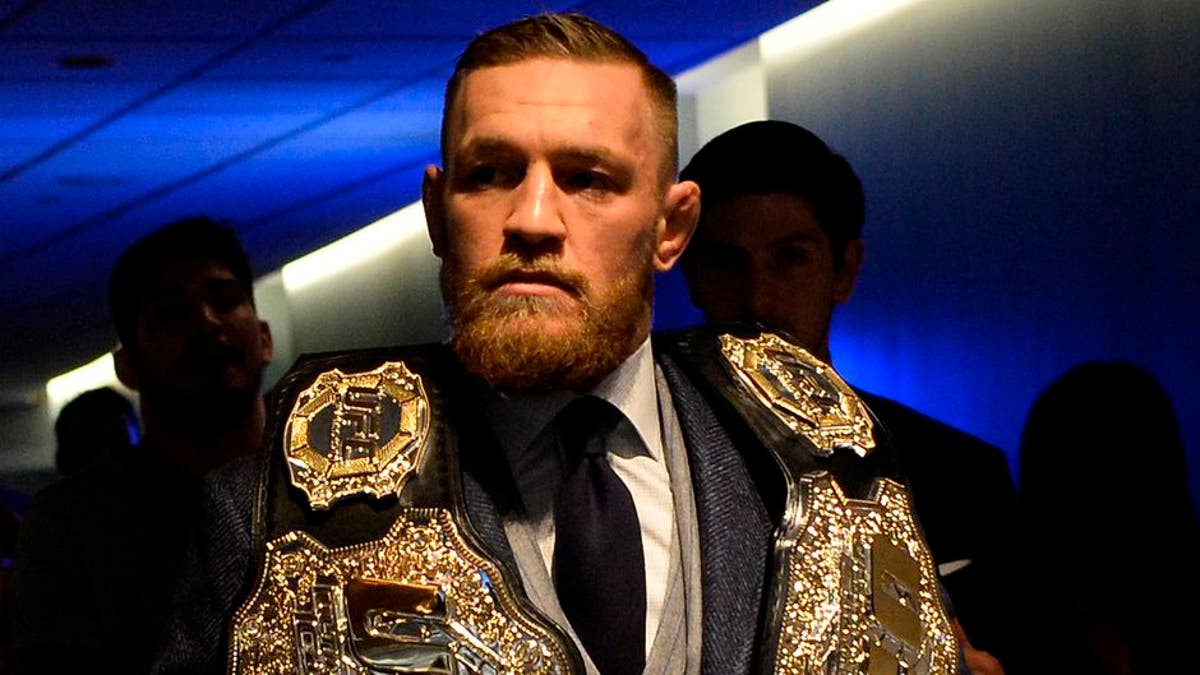 Conor McGregor has taken one more step towards his fight with Floyd Mayweather becoming reality.
McGregor has officially applied for his boxing license in the state of Nevada as confirmed by his representatives to FOX Sports on Friday following multiple reports this week.
McGregor still needs to fill out a few more forms before the application will be decided on, but Nevada State Athletic Commission executive director Bob Bennett has stated in the past that he wouldn't see any obstaclesin the UFC lightweight champion being approved for his boxing license.
One major issue that was cleared up more recently was McGregor's fine stemming from the UFC 202 press conference last August where he launched bottles and cans at opponent Nate Diaz inside the MGM Grand in Las Vegas. McGregor objected to the original fine that was levied against him $75,000 plus another $75,000 on a public service announcement before the commission re-voted with a much lesser penalty of just $25,000 plus 25 hours of community service.
With that issue out of the way, McGregor has now applied for his boxing license in Nevada, which will likely be the state to serve as the host for his proposed matchup with Mayweather later this year.
To further the rumors about the showdown with Mayweather, McGregor took to his Instagram on Friday with a photo showing him back in training camp with the caption "day 1" underneath.
UFC president Dana White wrapped up negotiations with McGregor just recently on his split of the profits from the Mayweather fight and now he's prepared to begin talks with the boxer's camp to try and seal the deal for the bout.
Clearly, McGregor is starting to prepare for what he believes is an eventuality that Mayweather will sign on the dotted line and he will meet the 49-0 former champion in arguably one of the most lucrative fights in combat sports history later this year.
The previously rumored date for the McGregor vs. Mayweather fight was September 16 in Las Vegas, but there's no word if the bout would still take place at that time. Another boxing match between Saul "Canelo" Alvarez and Gennady Golovkin was announced for that same date but there's little doubt if McGregor and Mayweather wanted Sept. 16, they would most certainly take it.