Conn. Teen Admits to Sexual Encounter With New York Jets Quarterback Mark Sanchez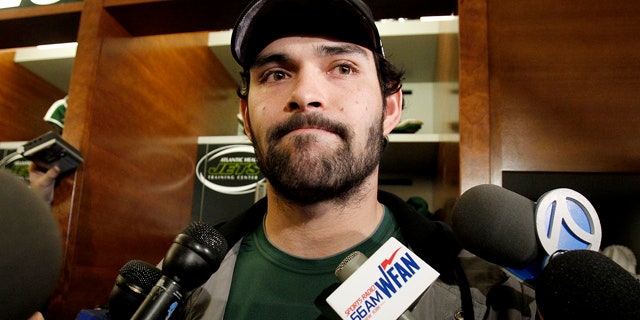 A 17-year-old Greenwich, Conn., high school student who bragged online that she had sex with New York Jets quarterback Mark Sanchez, reportedly says the 24-year-old NFL star knew she was only a teenager when the two "hooked up" at a New York City nightclub last month.
Eliza Kruger, the daughter of wealthy Connecticut hedge fund manager Konrad "Chip" Kruger, came forward Wednesday to confirm various reports of their relationship, according to a report in the sports website Deadspin.com.
Eliza reportedly bragged on Facebook about texts from "MARK F–ING SANCHEZ," who she reportedly met on New Year's Eve at the nightclub Lavo.
"You know I'm 17, right?" the teen says she told Sanchez, who reportedly replied: "We can still talk, but I can't see you until you're 18."
The teen says she then told Sanchez: "17 is legal in New York."
The website reported that Kruger made sure to research the legal age for dating a minor before the encounter — 17 in New York and 16 in New Jersey.
She claims Sanchez, who gave her tickets to a Jets game against the Buffalo Bills, asked her on a date, and the two ended up spending the night at his New Jersey mansion.
"We went back to his place in Jersey after dinner," she told the website. "He lives on a golf course. There was a big storm."
The teen says Sanchez last texted her at 2 a.m. on Jan. 24, after the Jets loss to the Steelers in the AFC Championship Game -- but, she insists she hasn't seen him since their one-night stand.