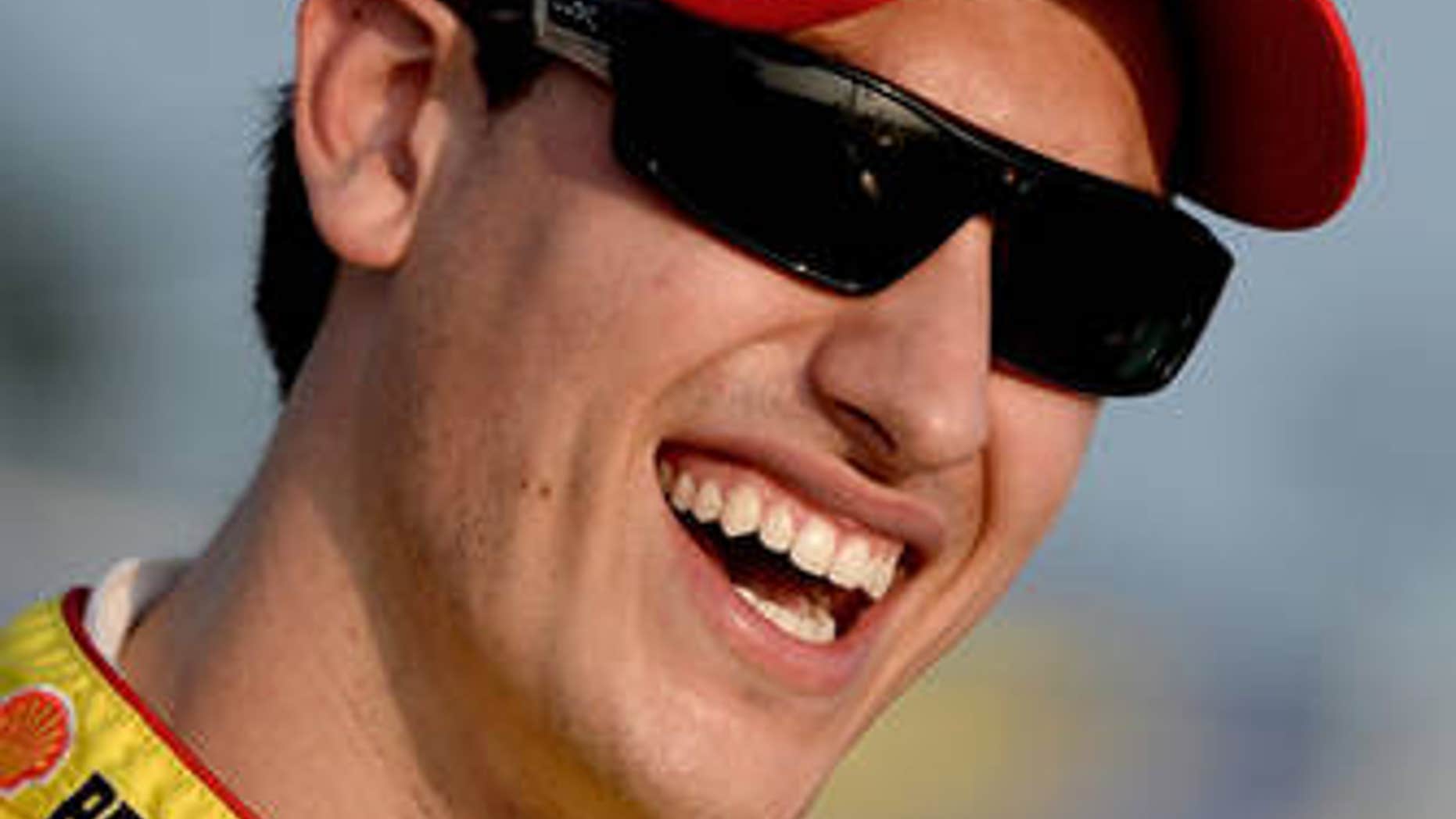 Joey Logano is just eight days and two races away from making the Chase for the Sprint Cup for the first time in his five-year career in the NASCAR Sprint Cup Series.
And while Logano's advance to NASCAR's playoff round isn't a slam-dunk done deal, he is in a very favorable position to compete for a title in the No. 22 Penske Racing Ford Fusion.
Heading into tomorrow night's AdvoCare 500 at Atlanta Motor Speedway, Logano is 10th in points, with one race victory. After next Saturday night's race at Richmond, the top 10 drivers in the Sprint Cup standings will advance to the Chase along with the two drivers in positions 11-20 who have the most victories.
As it stands right now, Logano is in the top 10. The two drivers in the wild-card spots, Martin Truex Jr. and Ryan Newman are 22 and 26 points, respectively, behind him. Truex, Logano and Newman each have a single victory, so none of the three has an advantage in that category.
While Logano certainly hopes to be in the top 10 after Richmond, even if he's not, he's still in great shape to grab a wild-card berth.
Considering that he's never finished higher than 16th in points in his prior four seasons, Logano is on track to have a career year in his first season with Penske. In fact, Logano is 4 points ahead of his teammate, Brad Keselowski, the defending Sprint Cup champion. It is not at all out of the realm of possibility that Logano and not Keselowski represents Penske in the Chase.
Friday at the ultra-fast 1.54-mile Atlanta track, Logano's weekend got off to a good start. He was sixth in the day's lone 90-minute practice round and qualified 11th, which should put him good position for the race.
After his qualifying lap on Friday, Logano said his car is close to what he needs for Sunday night's long race.
"I feel like we're one step off," Logano said. "We've got decent speed. We're a top-five car. We're close to being the winning car, but we're just one little step away from that and I think we can deal with that. We've got to get in first and then we can worry about that, but I do feel like this team is actually capable of doing it this year."
One big difference this year for Logano is something he rarely had during his four years at Joe Gibbs Racing: confidence. Keselowski lobbied strongly to team owner Roger Penske to hire Logano and his support has been important.
Recent results have also bolstered Logano's belief in himself and the team. Successive tire failures at Daytona and New Hampshire resulted in consecutive 40th-place finishes, but since then Logano has been red hot. In the last five races, he finished eighth in the Brickyard 400, seventh at both Pocono and Watkins Glen, won Michigan and last weekend at Bristol Motor Speedway put on a spirited rally to finish fifth.
The ability to recover has been a staple of Logano's season.
"We have fought from behind and fought off problems all year long," Logano said. "We keep getting put in bad positions and it never gets the guys down. Even in a bad race, we still fight back. Bristol was the perfect example of that. We just have fought through so much. We have clawed our way into the top-10 in points from 19th twice this year. That's huge. That's how you prove you don't give up. So these guys on this team, they deserve to be in the top 10 and in the Chase."
In eight days, Logano, his crew and the whole world will know whether or not they made it.
Two races, two chances to show they belong. Logano said he thinks the team is ready.
"We have put ourselves in the position that we need to be right now," he said. "So now we just need to build on it. Keep gaining points and keep getting the best finish that we can. That's how we are going to go into these final two weeks. The Chase is our ultimate goal."