Complete results from Sprint Cup Happy Hour at Bristol Motor Speedway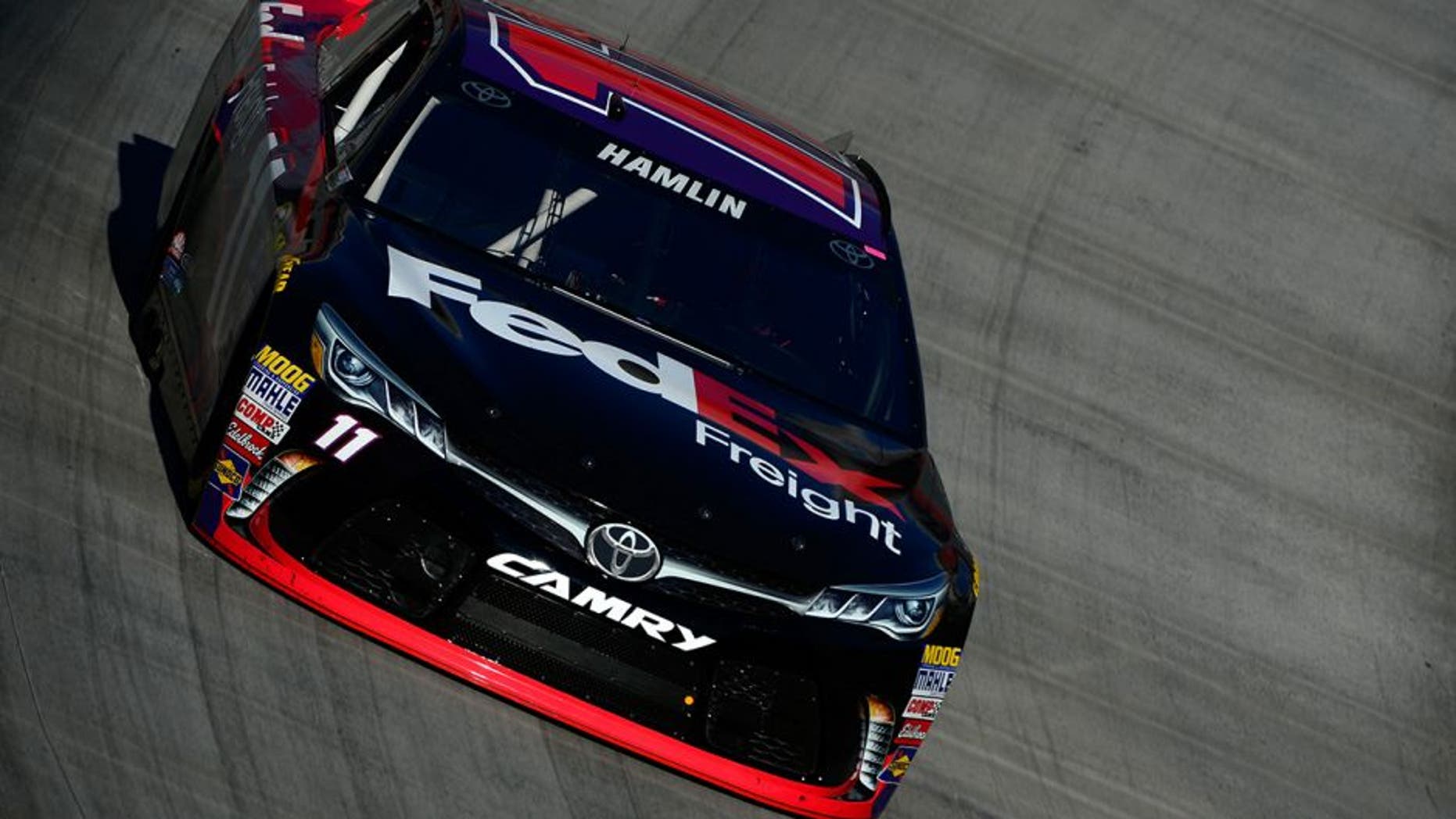 The Joe Gibbs Racing show continued during the final Happy Hour round of practice prior to Sunday's Food City 500 Sprint Cup Series race at Bristol Motor Speedway (FOX, 1 p.m. ET).
JGR teammates Denny Hamlin, Carl Edwards and Kyle Busch took three of the top five spots in Happy Hour, with another impressive display of speed.
Hamlin, who had contact with Danica Patrick in the day's earlier practice, was fastest in the final session at 126.129 miles per hour. Rookie Chase Elliott was second fast, Hendrick Motorsports Chevrolet running 125.823 mph.
Next was Martin Truex Jr.'s Furniture Row Racing Toyota ahead of JGR teammates Edwards and Busch.
All four JGR drivers qualified in the top five for Sunday's race, with Edwards on the pole and Matt Kenseth second.
Edwards is excited about the team's speed.
"Everybody just builds the best cars they can and everybody works together as well as I've ever worked with people," he said. "… It's cool to be a part of something like that where everybody is competitive and we're all pushing forward, but we're also helping one another. It's really neat.
"That doesn't always yield great results like it is right now, but it is and I'm just going to enjoy it."
Kyle Busch, who swept the past two weekends of NASCAR racing for JGR, was fastest in the day's first practice. He'll start the race fifth.
For full results from final practice, see below.