Competition the name of the game for Brewers' Torres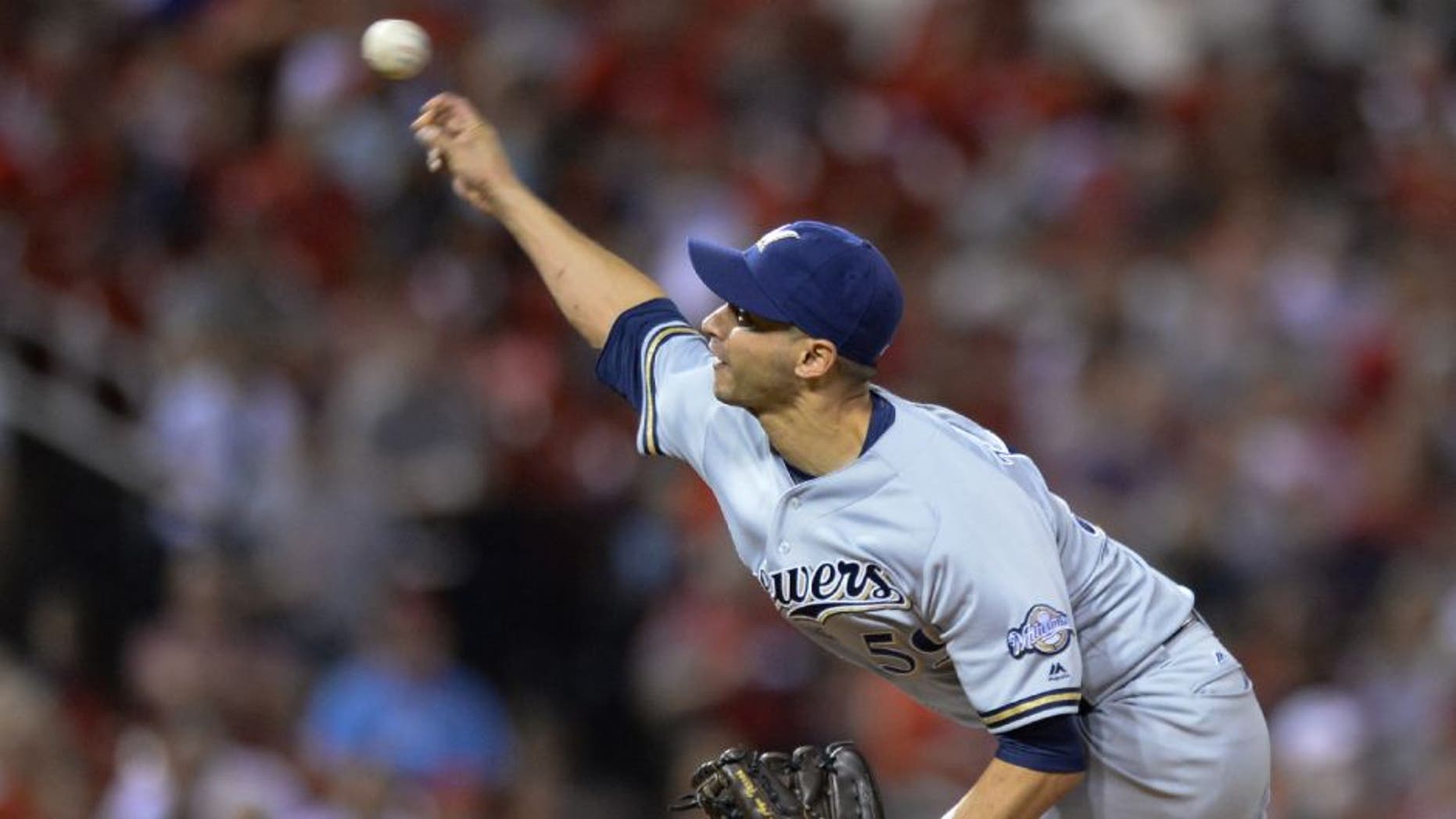 Coming off a year in which he was perhaps Milwaukee's most dependable reliever, Carlos Torres still isn't taking anything for granted.
Torres had a 2.73 ERA, 1.15 WHIP and 8.5 strikeouts per nine innings last year for the Brewers while pitching in 82 1/3 innings -- the most for any Milwaukee reliever. His 339 batters faced was 57 more than any of his bullpen mates.
But Torres knows the history of baseball and knows his name on the Brewers' roster isn't written in permanent marker.
"Competition is the name of the game," Torre said. "We don't have five, six levels of minor leagues for no reason. At any given time those guys are waiting to take your job. In terms of competition for the bullpen or any other position, that's what spring training is for. That's what the game's for."
Torres knows a thing or two about competition.
After being released by the White Sox after the 2010 season and briefly pitching in Japan in 2011, he eventually made the Rockies as a reliever in 2012 and then signed as a free agent with the Mets, who called him up in June 2013 for their bullpen, where he remained through the 2015 season.
Last year, Torres signed a minor-league deal with Atlanta with an invite to spring training, but when he didn't make the 25-man roster, he opted out of his contract and eventually signed with the Brewers, where he flourished in his 72 games.
Torres would seem to be part of this year's bullpen crew, but Milwaukee, as usual, has a lot of relievers in camp, plus Torres will be absent for a while as he is partaking in the World Baseball Classic.
"Guys come and go, that's the nature of the job," Torres said. "It's been happening to us (relievers) for eons. It's something we're use to and it's something we pretty much flow in and out of now."
While his potential competition gets a chance to impress manager Craig Counsell and company, Torres is ecstatic to be able to pitch for Mexico in the WBC. Torres, who turned 34 in October, said he wanted to pitch for Mexico in the last two WBCs but with no luck.
Being away from the Brewers is not a big deal, he said. It won't affect his training or workload, plus, he'll be in competition mode early.
"You just started a little earlier. Some guys don't get into the flow of real competition, real games, a little later, but we'll have it from the very beginning to the very end," he said. "No matter what it's just getting started early and that's not a big deal for a lot of guys."
And as Torres well knows, competition is the name of the game.