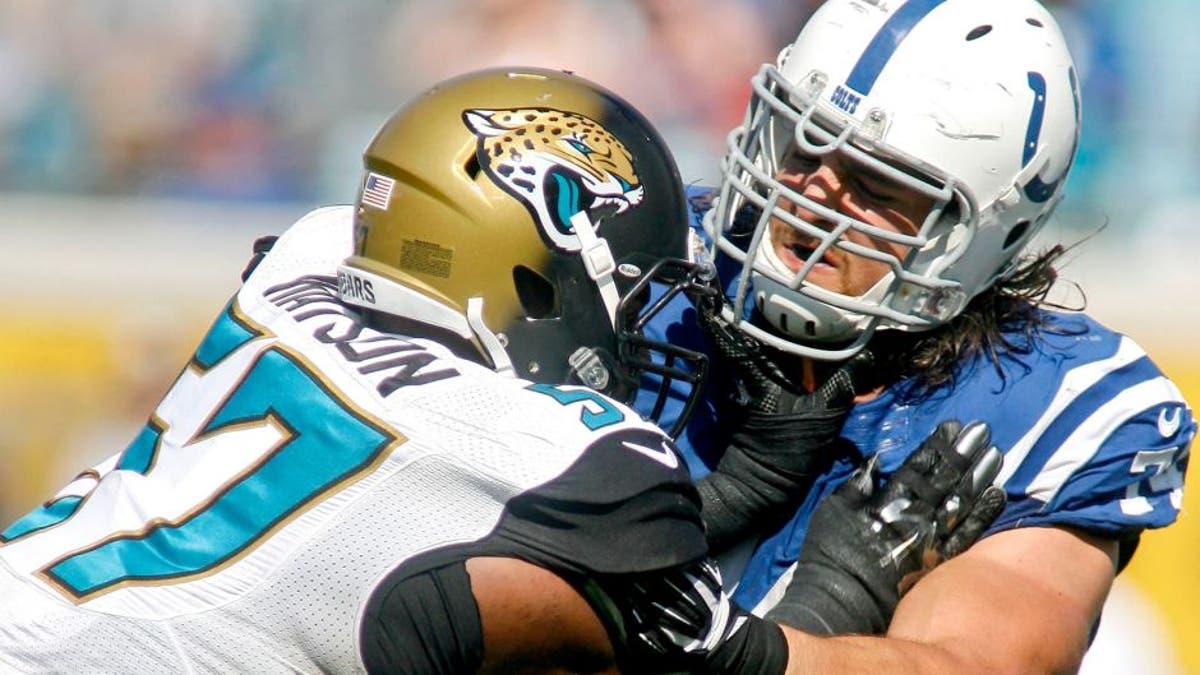 After wrapping up a long-term extension for star wide receiver T.Y. Hilton, the Indianapolis Colts have moved on to working on a new deal for left tackle Anthony Castonzo.
While declining to go into detail, general manager Ryan Grigson confirmed Tuesday the team is currently negotiating with Castonzo. The 27-year-old is entering the final season of his rookie contract.
"I am not going to comment on active contract negotiations, but I will leave it at that," Grigson said via ESPN's Mike Wells.
Castonzo has proven both durable and effective in his first four seasons with the Colts. He was the only Indianapolis lineman to start every game last season and his 1,090 offensive snaps led the NFL.
The former first-round pick is one of a group of Indianapolis offensive stars entering the final years of the contracts, including tight ends Dwayne Allen and Coby Fleener. Star quarterback Andrew Luck is also in line for an extension that will likely put him among the highest paid players in the game, if not at the top.
With so many key contributors in line for new deals, Grigson said it's imperative the Colts be smart with handing out contracts.
"We have been preparing for these days for a long time, and I think we have been pretty vigilant and we have been on point about what we have to spend and what will hamstring us in the future," Grigson said. "We pay close attention to our budgets.
"We don't want to end up in a spot where we have to be in dire straits again. It's just not worth it. In the long run, if you want to stay in success you can't have those tremendous holes in terms of your cash or your cap."
(h/t ESPN)