Colts return from bye with second-easiest schedule in AFC South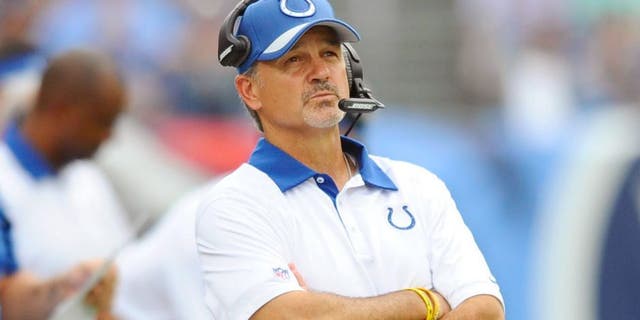 The Indianapolis Colts return from the bye this week without benefit of their star quarterback, but facing a favorable schedule as the team tries to remain atop the AFC South.
Per ESPN's Mike Wells, the Colts have the second easiest schedule remaining in the AFC South, with the team's seven opponents combing for a 28-35 record.
With Andrew Luck out 2-6 weeks with a lacerated kidney suffered in the Nov. 8 win over the Denver Broncos, 40-year-old backup Matt Hasselbeck will quarterback the Colts over the next several games.
Only the Jacksonville Jaguars, whose upcoming opponents are a combined 23-39, have an easier record.
The 3-6 Jaguars are a game behind Indianapolis in the division standings.
Just two of the Colts' upcoming opponents - the Atlanta Falcons and the Pittsburgh Steelers - have winning records.
Hasselbeck is 2-0 as a starter this season.