Colts release LB D'Qwell Jackson, their leading tackler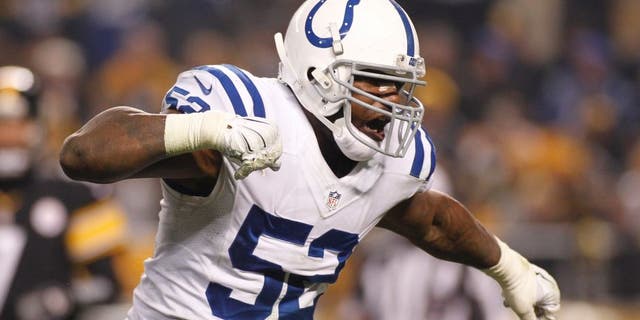 It didn't take long for new Indianapolis Colts GM Chris Ballard to make a notable move. On Thursday, the Colts announced they've released veteran linebacker D'Qwell Jackson.
Head coach Chuck Pagano had this to say of Jackson's release.
"D'Qwell is a consummate professional," Pagano said. "The way he approaches the game is second to none. His leadership and mentorship provided a valuable example for the younger players on this team. We are grateful for all of his contributions to the organization and wish him the best."
Jackson started 12 games this past season, recording 78 tackles and one sack. He missed the final four games of the season after he was hit with a PED suspension, which played into his down year for the Colts.
He led the team in tackles in each of his three seasons with the Colts, recording 366 tackles in that span. He also had eight sacks and 14 passes defensed in Indianapolis.
Jackson's cap hit in 2017 was set to be $5.75 million. By releasing him, the Colts save $5.5 million, only facing $250,000 in dead money.