Colts punter Pat McAfee kicks off his standup comedy tour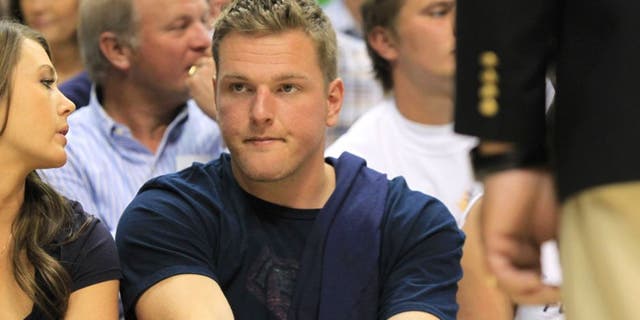 NEWYou can now listen to Fox News articles!
Most NFL players pursue their post-football careers after they retire, but Indianapolis Colts punter and aspiring standup comedian Pat McAfee has gotten off to an early start.
On Wednesday night, McAfee debuted his I-69 tour comedy tour in Evansville, Indiana. McAfee's four-day comedy tour will span four cities in Indiana.
Before Wednesday's show, McAfee talked about what gave him the desire to pursue stand-up comedy.
Via WTHR:
McAfee described his first night on the tour as "incredible" and even stuck around after it was over to hang out with a select group of attendees.
The fan reaction on Twitter from those who attended his show was also overwhelmingly positive.
This is not McAfee's first time performing in front of a live audience. He performed his standup act at the Palladium in Carmel, Indiana last July. He also recorded a segment at Morty's Comedy Joint for NBC's Sunday Night Football, but it was later pre-empted by an address from President Barack Obama.
Although we couldn't grab video from the first night of the I-69 tour, you can check out video from McAfee's standup debut last summer.
It has already been an eventful offseason for McAfee, who set the Guinness World Record for longest blindfolded field goal last week. He has a very creative way of staying active during the offseason.