Colts punter Pat McAfee is excited to boost his stats with new touchback rule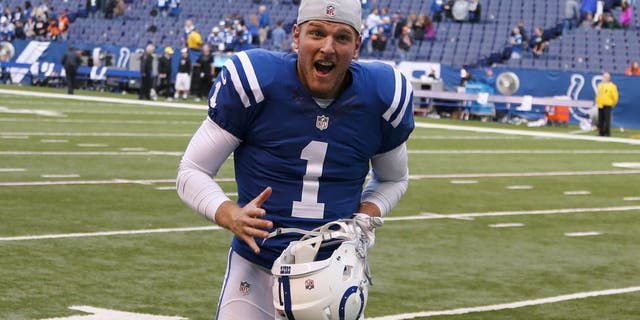 The NFL made a handful of rule changes on Tuesday, announcing seven adjustments for the upcoming season. On Wednesday, however, the league shared two massive changes that will likely have an immediate impact on the game.
In addition to players being ejected for being penalized twice in one game for specific unsportsmanlike conduct penalties, touchbacks will now be brought out to the 25-yard line on kickoffs. The league's hope is to limit the number of kick returns, though some believe it could have an opposite effect by leading teams to avoid kicking the ball into the end zone.
Pat McAfee of the Indianapolis Colts doesn't plan to change his kicking style, though. In fact, the punter and kickoff specialist is pumped about the rule change. McAfee plans to boot every kickoff through the end zone, given the minuscule increase in odds for a touchdown. Gotta get those stats up.
A fan offered a special rule change for McAfee on Twitter ...
... which generated a funny response from the punter.