Colts punter McAfee weighs in on Russell Wilson's 'Recovery Water'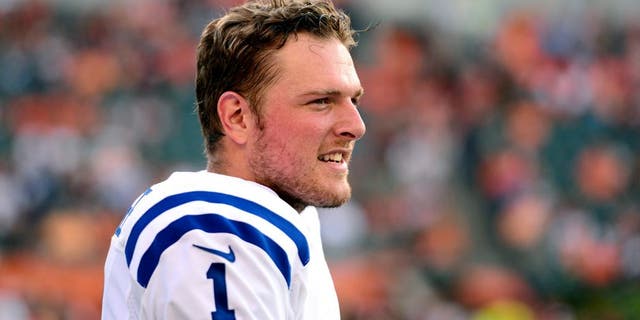 The Colts are all-in on making a run at the Super Bowl and looking for any edge they can find. Maybe even including some of Russell Wilson's "Recovery Water."
After the Seattle Seahawks quarterback told Rolling Stone he avoided a potential concussion after a hit from Green Bay Packers linebacker Clay Matthews in last year's NFC title game by drinking "Recovery Water," Indianapolis punter Pat McAfee, as he often does, took to Twitter to offer his thoughts.
Wilson admitted there isn't any medical proof to back up his claims, but if it helps McAfee bring the Lombardi Trophy to Indianapolis, he may be on to something.
(h/t Twitter)