Colts assistant Bruce Arians still hospitalized, doctors trying to determine extent of illness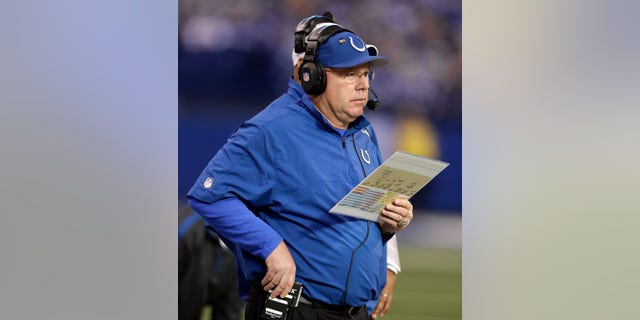 INDIANAPOLIS – The Associated Press has learned that Colts offensive coordinator Bruce Arians remains hospitalized as doctors try to determine the extent of a health problem that kept him from coaching this past weekend
Doctors are still trying to diagnose exactly what is wrong with Arians, who was expected to spend a fourth consecutive night in a hospital Wednesday. A person familiar with the situation spoke to the AP on condition of anonymity because details have not been made public by the team.
The person said that Arians, a 60-year-old prostate cancer survivor, has been complaining of dizziness and migraine headaches, conditions doctors believe is related to an inner-ear infection.
Arians is considered one of this season's top coaching candidates after leading the Colts to a playoff berth as interim coach.