Colossal Cameroonian OL Stephane Nembot fierce on field for Colorado, big-hearted away from it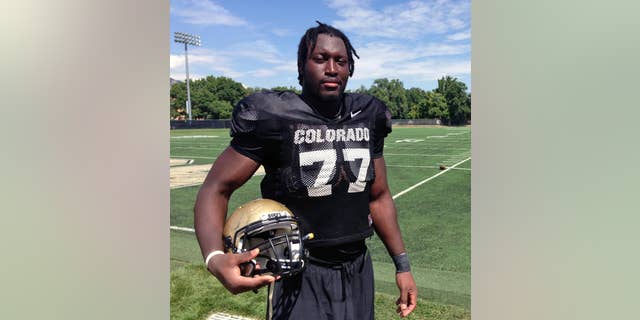 BOULDER, Colo. – Colorado junior right tackle Stephane Nembot (steff-on name-bot) left his family in Cameroon and came to America as a teenager to play high school basketball, only to switch to football because he kept making people bleed whenever he pulled down a rebound.
Really, though, the 6-foot-7, 295-pound Nembot is a peaceful pass protector. He serves meals at a food shelter, collects used shoes for a charity to ship to Africa and someday wants to open an orphanage.
He also sends some of his stipend to his parents in Cameroon to help pay for his little sister's schooling.
It's the least he can do. After all, his mom and dad helped launch his career nearly seven years ago.
Nembot begins his junior campaign Friday when Colorado plays Colorado State in Denver.