Colorado Avalanche goalie Varlamov accused of kicking, dragging girlfriend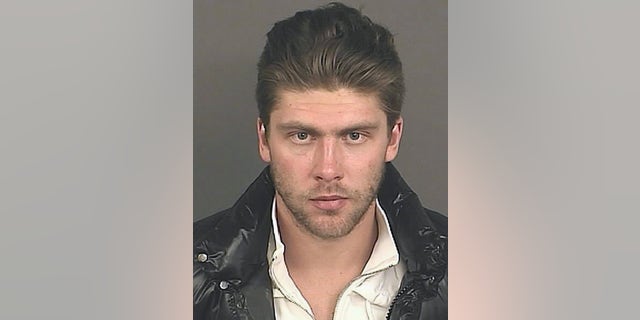 DENVER – Colorado Avalanche goalie Semyon Varlamov will be allowed out of jail and be able to travel with the team while prosecutors consider charging him in a domestic violence case.
Varlamov is accused of assaulting his girlfriend, kicking her in the chest and dragging her by the hair.
He appeared in court Thursday dressed in a yellow jail jumpsuit. A judge set his bond at $5,000, and his attorney said he would be able to post that immediately.
Denver County Judge Claudia Jordan ordered Varlamov to stay away from his girlfriend and not contact her.
Varlamov also was ordered to relinquish any firearms in his possession. He said through his lawyer he didn't have any guns.
The 25-year-old turned himself in to police Wednesday evening, after practicing with the team that day. He was arrested on suspicion of second-degree kidnapping and third-degree assault.
His arrest warrant details the alleged assault, which took place Monday. In addition to kicking the woman, police say Varlamov told her in Russian that if this were Russia, he would have beat her more.
Varlamov's attorney, Jack Rotole, declined to comment on the case going into Varlamov's court appearance.
Varlamov's agent, Paul Theofanous, said Varlamov "is completely innocent of all of these charges."
The Avalanche said in a statement they were aware of the allegations but wouldn't comment further until the conclusion of the investigation.
Acquired from Washington in a 2011 trade, Varlamov is 7-1 this season with a 1.76 goals-against average. On Sunday night, he made 24 saves in a 3-2 home victory over Winnipeg.
The Avalanche play at Dallas on Friday night and Varlamov was scheduled to start. His backup, Jean-Sebastien Giguere, has been just as good in net, recording two shutouts.