Color analyst Tomlinson wary of guaranteeing Canucks phenom McCann a roster spot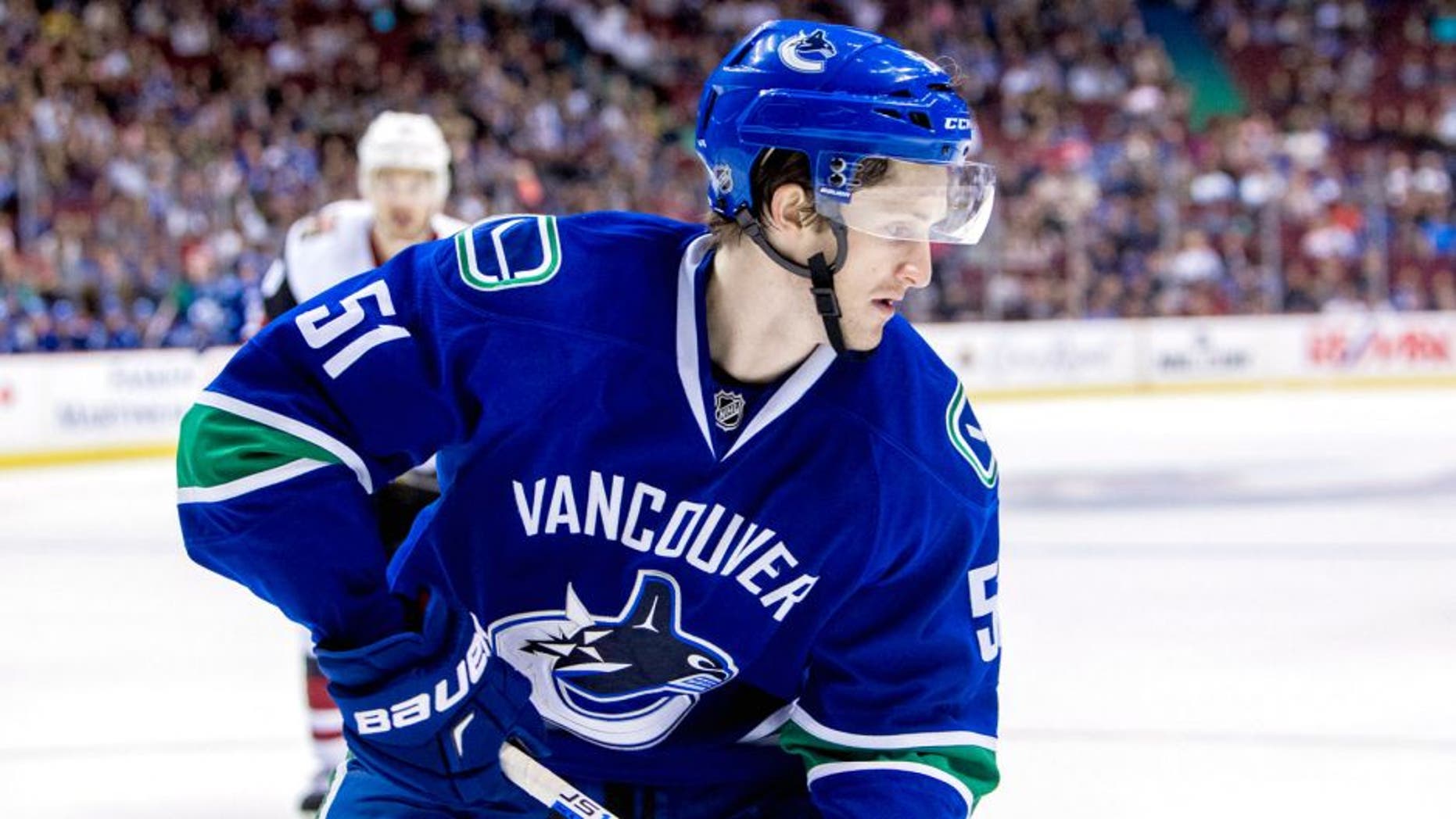 There seems to be a consensus around Vancouver that 19-year-old Jared McCann should be able to make the Canucks' roster for the beginning of the season. McCann stood out in every preseason game he played so far, and he seems to have surpassed other top Canucks prospects such as Jake Virtanen, the sixth overall pick in the 2014 Draft (McCann was taken 24th overall).
But there is one person who says fans should not pencil McCann into the lineup just yet. Canucks color analyst Dave Tomlinson said Vancouver might not have the same motivation to keep McCann as it has for other players.
"You fall into the trap at times during training camp where a young player plays well and you automatically project him in front of someone else," Tomlinson told TSN Wednesday. "But the guys that have done it before, even guys that have two or three years under their belt -- like a Linden Vey -- still will get more of an opportunity because you don't want to put a guy like him on waivers, you don't want to lose that player."
Vey, a 24-year-old right wing, had some value for the Canucks last season as a depth forward, but he has not had a phenomenal preseason. Still, one bad camp might not be enough to knock out a player who played 75 games for Vancouver last season.
The Canucks still have a week to decide who to keep and who to send down, but at the very least, McCann has made a strong impression.
(h/t TSN)