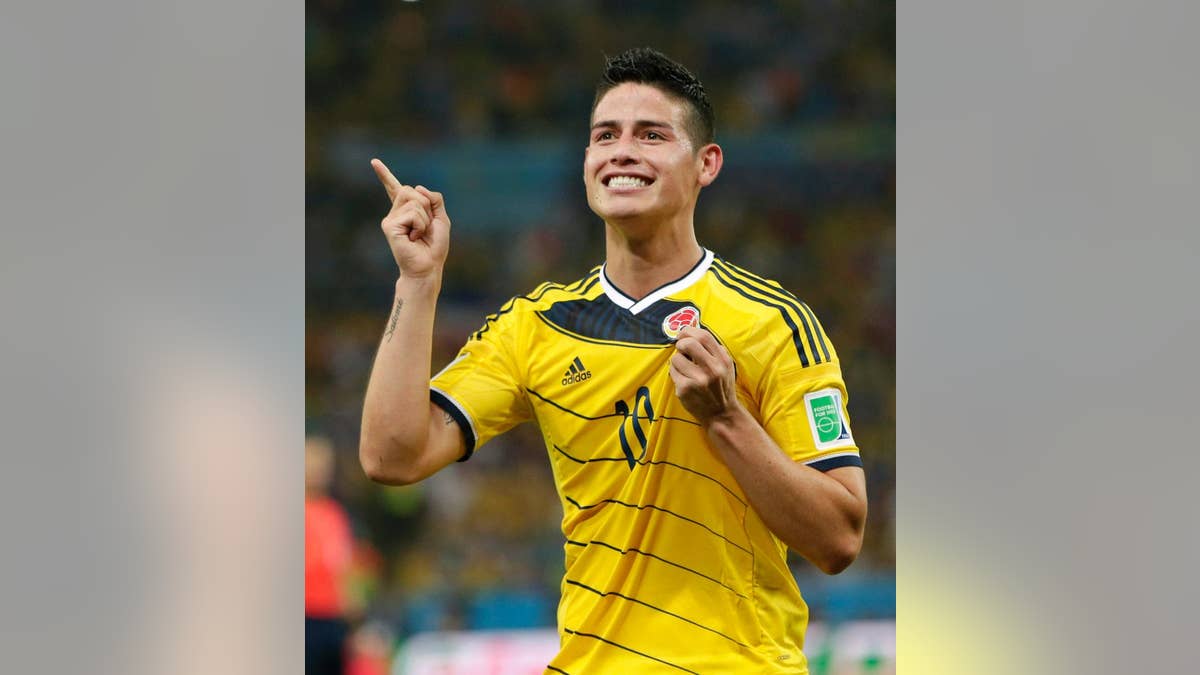 MADRID – James Rodriguez has signed a six-year deal with Real Madrid.
The club says the 23-year-old Colombia forward will be introduced to fans at the Santiago Bernabeu Stadium on Tuesday afternoon. He scored a tournament-leading six goals at the World Cup in Brazil.
Rodriguez passed a medical examination earlier at the Sanitas Clinic in the northern suburb of La Moraleja.
Sports newspapers Marca and As said Madrid agreed to pay Monaco $108 million for Rodriguez, and that the player would join the squad Aug. 1.
Rodriguez had joined Monaco from FC Porto last year. He is Madrid's second signing after Germany midfielder Toni Kroos joined Thursday from Bayern Munich.