Collins plans to start Niese again despite another shellacking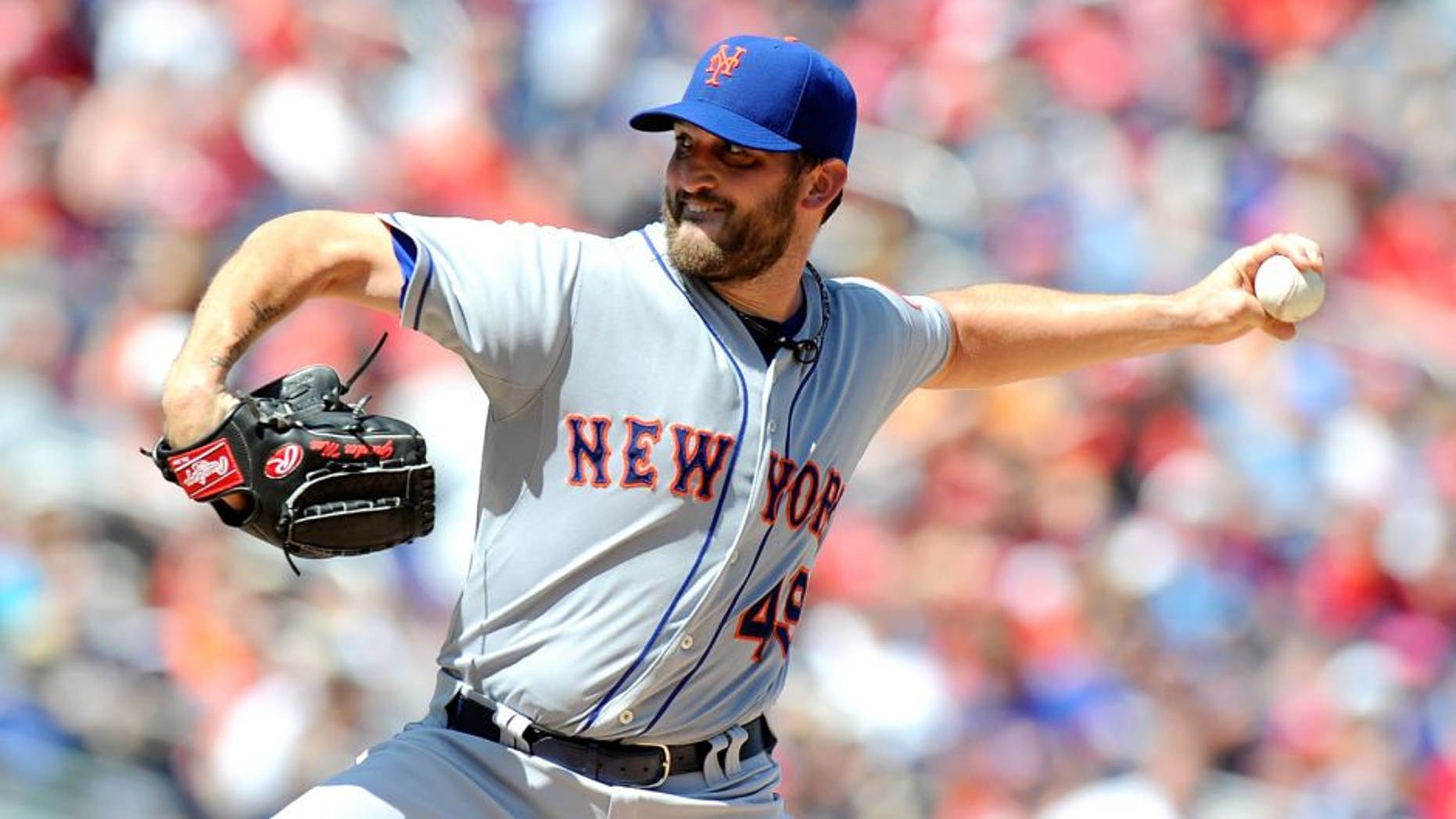 For the fourth-consecutive start, Mets lefty Jon Niese was bounced around for five earned runs, but manager Terry Collins has no plans of removing him from the rotation amid his recent shortcomings.
"I am going to send him back out there," Collins said, per the New York Daily News.
Although Niese's ERA dipped to as low as 3.46 in August, it has spiked back up to 4.36 during his recent downturn, in which he's allowed a total of 23 earned runs on 30 hits over 19.2 innings in four starts, which translates to an ERA of 10.52.
Niese's latest disappointing outing came on Monday against the Washington Nationals, when he gave up five earned runs on seven hits and three walks over a mere 3 1/3 innings.
The Mets won the game, 8-5, and have surprisingly won three out of his four recent poor performances, supplying him with 39 runs of support during the stretch.
However, Niese understands how important his performance is to the club's success as it tries to fend off the Nationals for the NL East throne.
"I promise you guys I am not insane because I have been making the same mistakes the last three games trying to get different results," the 28-year-old lefty said. "It's not working, but you know the good news is my stuff, I thought, was really good today. One pitch changed the game, but I think [catcher] Travis d'Arnaud, [pitching coach] Dan [Warthen], and I collectively are going to get together and we're going to right the wrongs.
"We're going to get this thing right."
(h/t New York Daily News)