College baseball league held a home run derby on Lake Michigan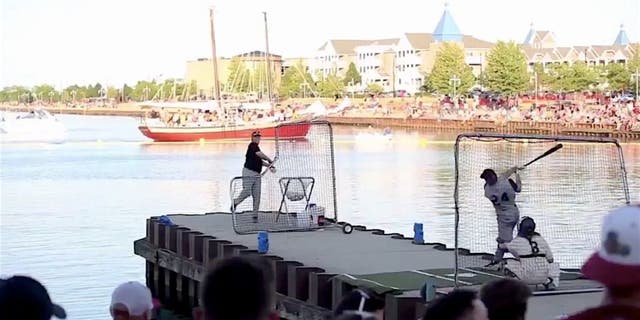 NEWYou can now listen to Fox News articles!
Giancarlo Stanton put on an absolute show at the Home Run Derby last week, crushing 61 dingers to take home the title. It was one of the greatest performances in the event's history, which made it must-watch.
The Northwoods League, however, delivered a terrific spectacle for its fans in a different way ... by hitting baseballs into Lake Michigan. The home run derby was held in Kenosha, Wis., where players had to hit baseballs over a buoy line in the water, which replicated the dimensions of a real ballpark.
Marty Bechina of the Kenosha Kingfish won with an unknown number of home runs, but how many homers he hit is beside the point. The fact that a home run derby was held on a lake is the real story here. MLB should find a way to do something like this, even if it would limit the number of fans in attendance.