Cole Custer to run full Camping World Truck Series schedule for JR Motorsports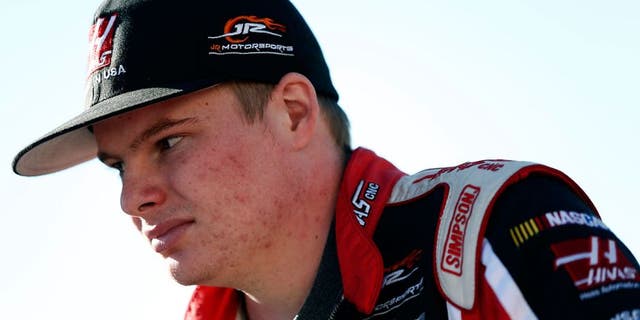 Cole Custer's part-time days in the NASCAR Camping World Truck Series are over. JR Motorsports announced Monday afternoon that the soon-to-be 18-year-old will drive the No. 00 Chevrolet for all 23 NCWTS races in 2016.
With 19 career NCWTS starts, 10 of which came last year with JR Motorsports, Custer is eager to compete on a full-time basis this season.
"We are all pretty confident heading into the season," said Custer. "Joe (Shear Jr., crew chief) and I have been together for three years and we have a great relationship. We've shown a lot of speed in our time together, and we need to build a little more consistency. I can help that with the way I drive. Last year, we were running to win races and get experience; this year, it's going to be all about the points."
During his 10-race stint with JRM last season, Custer earned one win, two top fives, four top 10s and one pole. All told, Custer has two victories, four top fives, 10 top 10s and three poles.
"I think we'll still have the speed we had last year, and I think we're going to be contenders for the championship."
Much like his driver, team co-owner Dale Earnhardt Jr. is looking forward to what Custer and the No. 00 team can accomplish on a full-time basis.
"I'm looking forward to seeing Cole run the full season," said Earnhardt. "He and the team showed they have great speed and the ability to run up front in their limited schedule last year. We have great people and partners in place to make this a top-notch effort and give them the opportunity to go out and learn, win races, and compete for the championship."